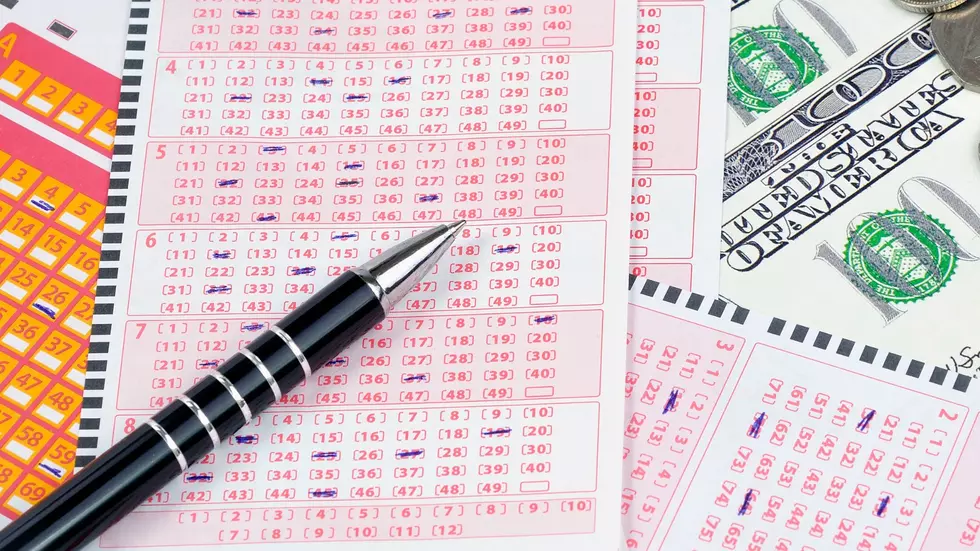 10 New Yorkers Won a Sizable Chunk of the $715M Powerball!
Photo: Canva
At least 10 New Yorkers will wake up this morning with a little extra cash in their pocket - and one New Yorker is a millionaire this morning - after last night's $715 million dollar Powerball drawing from the New York Lottery!
Was there a Jackpot winner in Wednesday night's Powerball? NO!
The winning numbers from last night's Powerball were 19, 36, 37, 46, 56 + 24.
None of the Powerball tickets sold in the entire USA matched those numbers exactly - and as a result, the Jackpot grows larger!
Good news for anyone who wants to play Powerball this weekend, as Saturday night's grand payout is expected to soar above $800M!
New Yorkers scored pretty big Wednesday night, and while there wasn't a jackpot winner, several from New York got their piece of Powerball pie!
8 New Yorkers were able to claim 3rd place equaling $50,000, and one New Yorker with 5 numbers correct hit for $1M according to the New York Lottery.
The million-dollar winning ticket was one of 6 tickets sold across the country according to the NY Lottery.  There were also million-dollar winners from California, Connecticut, Illinois, and Michigan.
New York's Powerball winning ticket was sold at Cumberland Farms in Chester, NY;  two hours south of the Capital Region!
Back in January, someone from Upstate NY took home a piece of that week's Powerball jackpot - which soared to over $630M!
According to the NY Lottery, the odds of hitting a Powerball jackpot is 1 in 292 million.
The odds of winning $1M is 1 in 11 million and the $50K winners had odds of 1 in 900K.
The winning numbers from last night's Powerball were 19, 36, 37, 46, 56 + 24.
Wednesday's Powerball jackpot had gotten so large because the drawing had zero winners for nearly 3 months.  The last winner of a Powerball jackpot was back on August 3rd.
The Powerball drawing is televised every Monday, Wednesday, and Saturday at 11 p.m., and Saturday night's grand payout is expected to soar above $800M!
List of the Top Halloween Haunts and Attractions in Upstate NY!
Here's a list of some of the most popular haunted attractions in Upstate NY for the 2022 Haunting Season - now happening!
Drone Captures Images of the Breathtaking Lake George Ice Castles
Many in our area are excited for another season in the Adirondacks and the Lake George Ice Castles. Set to open for the season later this Winter, this year's exhibit
the Ice Castles will be expanded and enhanced in year two, and some of the significant additions include, an ice bar, whimsical winter characters for meet-and-greets, and new light features according to Town officials.
This magical display debuted last winter in the ADKs and is set to open later this year, and weather permitting, it will run through the entire 2023 Winter Season.
Check out these spectacular drone photos taken above the Lake George Ice Castles by the Adirondack Drone Company in Crowne Point. These images were taken last winter and showcase the sheer, sparkling beauty of these icy gems - quickly becoming one of Upstate's most-beloved attractions.
Schenectady One of of NY's Worst? 10 Reasons Why We Disagree
Money Inc. recently ranked Schenectady at #11 on their list of the 20 worst places to live in New York. What they do not see in these rankings is Schenectady is a city on the rise. All the redevelopment downtown and folks moving in to settle into a city lifestyle have been amazing to see the last few years, not to mention the city is a great destination for shows, great restaurants, and so much more. So let's get to it - here are 10 reasons why we disagree with Money Inc.
More From 103.9 The Breeze