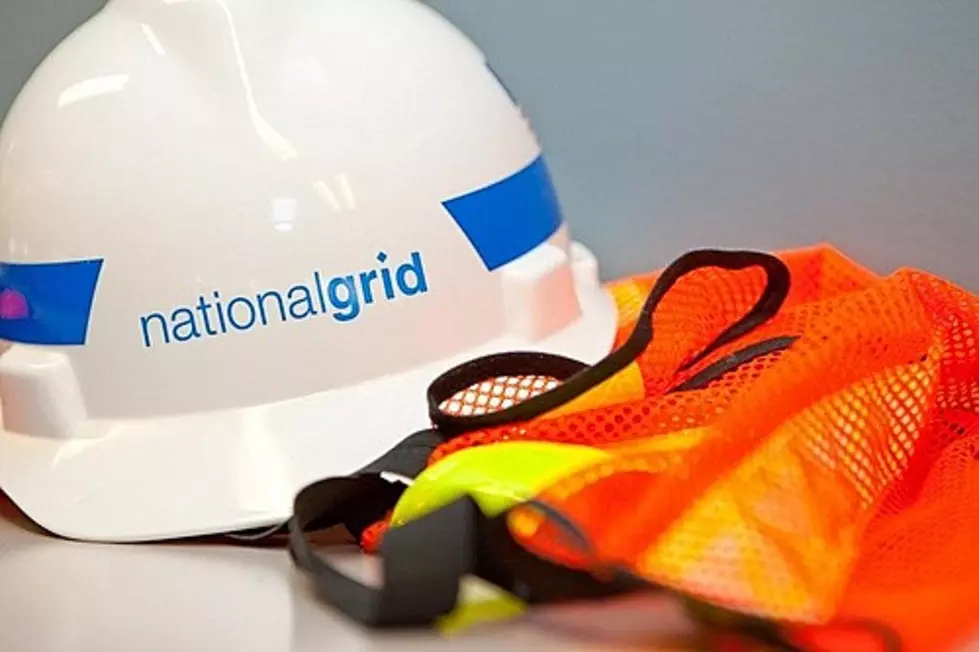 1000s Without Power Around Albany As National Grid Fights Snow
Photo via National Grid
As the Capital Region gets our first big snow of 2023, National Grid is battling the inches of white piling up on power lines and equipment. There are currently thousands of customers without power as crews navigate the roads and travel out into rural areas to keep heat and light on.
Rensselaer County is the area's most affected. The Hoosic Falls area is under a large strain right now, and more than 2,000 residents are without power. National Grid hopes for half of those customers to be back up and running by 11a, with the other half taken care of by 1p.
North Troy and Cohoes have around 730 customers without power. Estimated restoration time on those homes and businesses is around noon. Another large outage is reported in Schaghticoke that started around 6:22a. It's estimated to be fixed by 1p.
Around 500 National Grid customers in Niskayuna are in the dark, with power scheduled to be restored by 1:30p. There are smaller outages reported around Guilderland, Latham, and Colonie.
To report an outage to National Grid, call 1-800-867-5222 or visit their website.
The Capital Region's Worst Roads To Drive In The Snow
Driving in the Capital Region can be a chore in the warmer months. But during the winter, there are some roads local drivers would rather avoid. That applies when the snow falls and in some cases when our wintertime nemesis, pool-sized potholes, begin reproducing like rabbits! Here are the worst Capital Region roads to navigate while driving in the snow according to YOU.
Tips For Snow Shoveling
Have You Tried These 10 Great Snow And Ice Removal Hacks?
These are the 10 life hacks you absolutely need to know for snow and ice removal.
More From 103.9 The Breeze