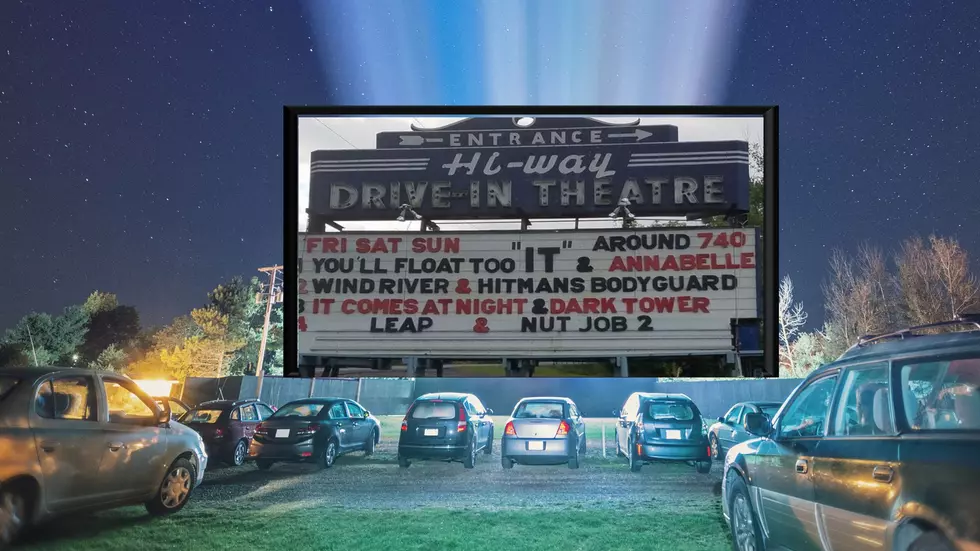 4 Screens, 12 Nostalgic Acres! Classic Drive-In in Upstate is For Sale!
Photo: BizBuySell.com/Canva
While many homeowners dream of the day they can build that awesome in-home movie theatre, man-cave, or she-shed, consider this: How about owning your own classic, drive-in movie theatre in Upstate, New York?
Now you can own this historic piece of Upstate NY that sits on 12 glorious acres and is perfect for entertaining, date night, movie night, and bragging rights.
According to BuyBizSell.com, Owners of the Hi-Way Drive-In Movie Theatre in Greene County have reduced the price of this 4-screen drive-in movie theater located right on Route 9W in Coxsackie New York.
"The full-service drive-in theater boasts a full menu snack bar, clean handicap accessible restrooms, double features on each of the 4 screens, clean & well maintained grounds with plenty of parking for your guests (600 spaces), digital presentation & sound experience broadcasting over FM car stereos" BuyBizSell.com
According to the real estate website, the property is being sold for a reduced price of $675,000 which seems like a bargain for something so nostalgic and vintage, yet functional and operable.
Highlights of this unique buying opportunity include:
4 large screens with plenty of parking for guest comfort and viewing pleasure.
2,256 sq ft building houses the concession stand, restrooms, and more.
Digital presentation and sound. Highly visible, strong online presence with nearly 10,000 followers and growing.
Excellent reputation, outstanding reviews, and long-standing in the community.
Located 7 miles north of Catskill on the West side of Rt 9W.
Every Country Artist Performing In Upstate NY In 2022
We are set for a big year of Country shows in 2022, and here is a complete list of artists set to perform in 2022 in the Capital Region and all over Upstate New York.
Chrissy & Jenn's Wedding Photos
We got married on August 13th at Birch Hill in Castleton. Everything was perfect. The weather, the setting, the kids, and everything that we had planned came together beautifully. Jenn wanted balloons instead of flowers and her vision came to life. It was such a fun and amazing wedding. We were so grateful to our families and friends that celebrated with us. Here are just a few pictures of the thousand plus that the awesome Dino Petrocelli took. He's the best.
13 Celebs You Might Spot Anytime in Saratoga this Summer
More From 103.9 The Breeze