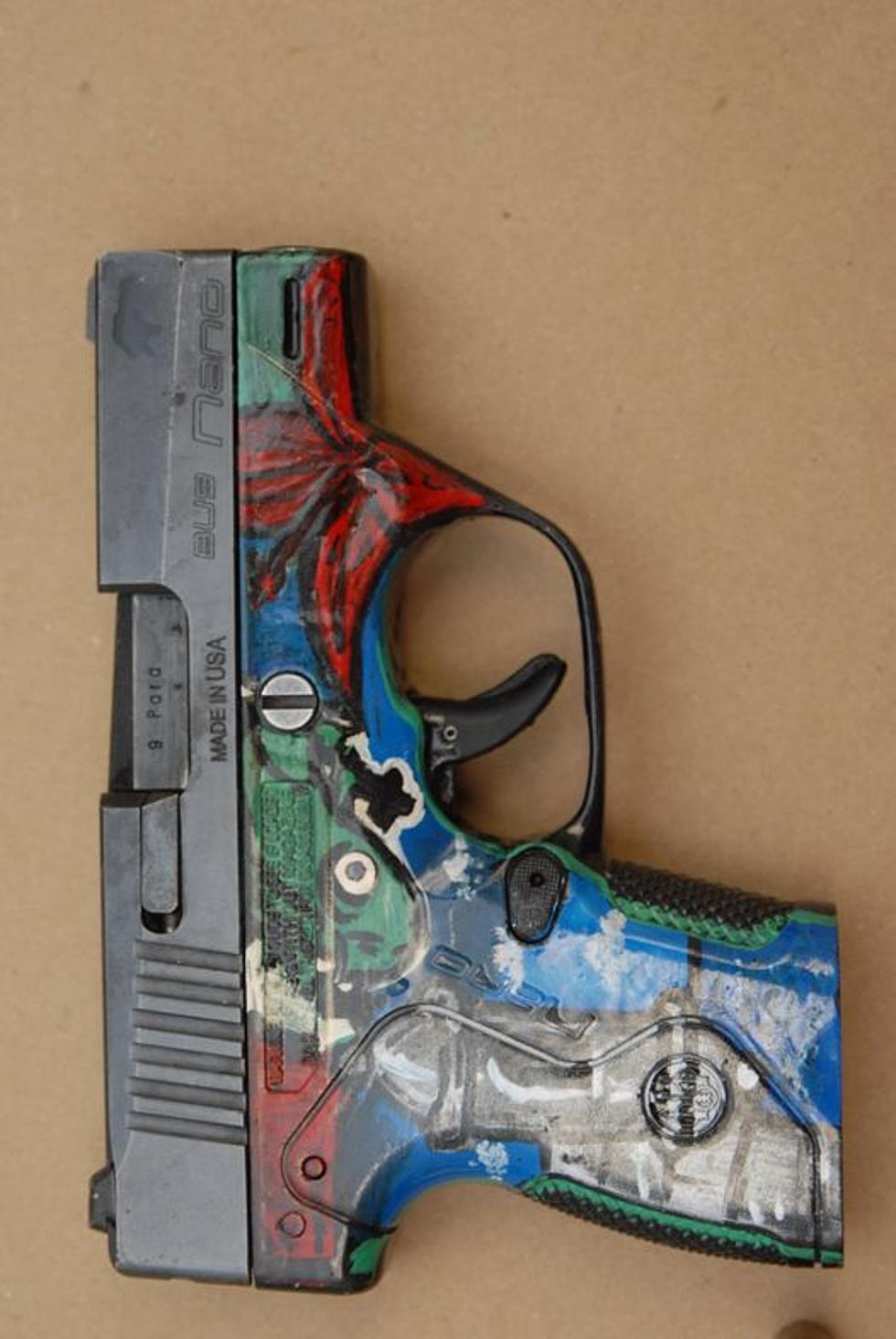 4-Yr-Old in Albany Finds Loaded Gun, Fires Shot Thinking It's a Toy
Photo: Albany Police Department Facebook
Wow. Just Wow. Imagine how horribly this could have turned out.
On Thursday afternoon, a 4-year-old child found a handgun on an Albany street underneath a parked car, and according to the Albany Police the child actually fired a shot thinking that the loaded gun was just a toy.  Thankfully, no one was hurt but an incident like this is quite disturbing to say the least.
A press release on the Albany Police Department Facebook page issued on Friday explains what happened Thursday afternoon in Albany.  According to the report, Albany police responded to a call on Elk Street that a handgun had been discovered by a resident near the sidewalk.
What Albany Police discovered next is almost incomprehensible.
Upon further investigation, police were able to ascertain that the handgun was left underneath a parked car and became visible once the vehicle drove away.  After the vehicle left, the handgun became exposed and it was picked up by a 4-year-old child.
The gun appears to have some markings painted on it, which does give it the look of a toy and thinking that it was, the child actually fired a shot.
Thankfully - and somewhat miraculously - nobody was hurt.
According to the release by Albany police, "the toddler immediately dropped the gun and ran to his mother who was on the front porch cleaning nearby."
A disturbed Albany Police Chief Eric Hawkins recognized the severity of the incident saying that the outcome "could have ended much differently and is a reminder of the dangers posed when these types of weapons are on our streets."
Albany detectives are investigating how the long the handgun may have been under the parked car and who placed it there.
Anyone with information is asked to call the Albany Police Detective Division at 518-462-8039. 100% anonymous tips may also be submitted online to
Capital Region Crime Stoppers
by visiting www.capitalregioncrimestoppers.com com or by downloading the free P3 Tips mobile app.
How Many in America: From Guns to Ghost Towns
Can you take a guess as to how many public schools are in the U.S.? Do you have any clue as to how many billionaires might be residing there? Read on to find out—and learn a thing or two about each of these selection's cultural significance and legacy along the way.
More From 103.9 The Breeze