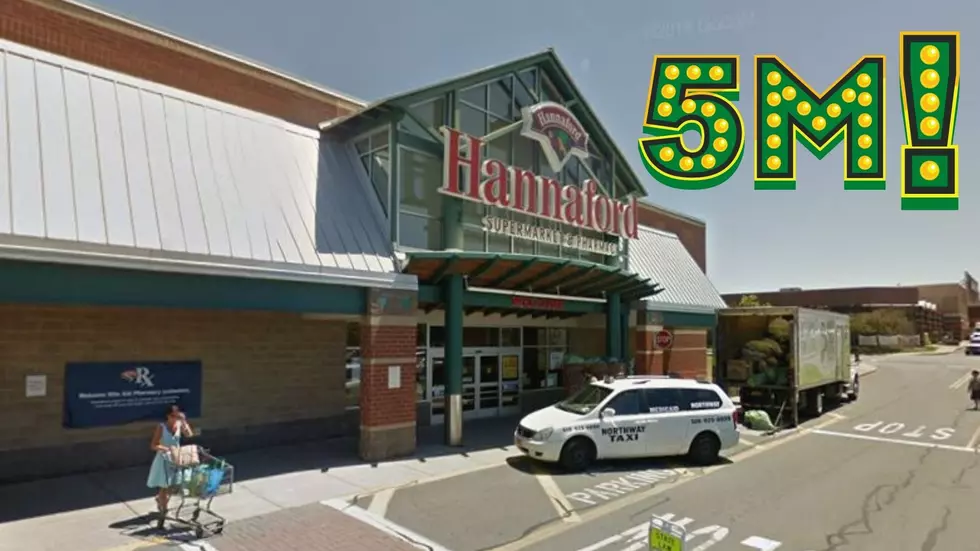 $5M Grand Prize Scratch-Off Sold at the Hannaford in Latham!
Photo: Google Maps
The New York Lottery scratch-off game called Set for Life is a $10 ticket with a grand prize payout of $5,000 a week (for life) or a one lump cashout of $5M!  You can't go wrong with whichever you choose, but the hard part  - as many of you know - is scratching yourself a winner.
A $5M Grand Prize winner was scratched from a ticket sold at Hannaford in Latham!
According to the Daily Voice, AOG For Change, an LLC based out of Delmar, claimed a top prize in the lottery's Set for Life scratch-off game, the NY Lottery announced last week.
The LLC had the option of $5K a week for life or a lump sum payment, and according to the Daily Voice, the LLC took the money upfront, landing them over $2.8M after taxes.
Winning happens quite a bit here in the Capital Region
Last month, a man in Albany County played "Strike it Rich" and he did just that, winning the million-dollar top prize, after paying a life-changing visit to a Cumberland Farms in Latham.
Back in March, we told you about the Mega Millions $126 million dollar grand prize ticket from the New York State Lottery that was purchased in Schenectady County.
Amazing, considering that Meg Millions is played throughout 45 states as well as the District of Columbia and the US Virgin Islands, the odds against one single ticket winner are purely astronomical.
Back in September of 2022, there was also a $94M dollar Powerball jackpot winner from Saratoga County.
And in 2011, 7 co-workers in Albany shared a Megamillions jackpot that had a grand prize of 319 million dollars. This would without a doubt be the second-largest jackpot win in the history of the Capital Region.
The Capital Regions 10 Best Breakfast Restaurants [RANKED]
From an omelet with homefries to waffles to a stack of pancakes, these are the 10 best local restaurants to grab the most important meal of the day - breakfast!
Heartwrenching Look at Beloved Capital Region Concert Venue Before Demolition
The Starlite Music Theater opened in 1957 and was a popular venue located in Latham. There were many acts that passed through the Starlite until 1997. It was a 3,000 seat theater in the round. In the 1980s I saw Belinda Carlisle of the Go Gos at the Starlite Music Theater. Kenny Rogers, The Monkees, Weird Al Yankovic, Jonny Cash, Run DMC, Diana Ross, and more graced the stage. The Starlite closed its doors in 1998 and laid dormant for years. Then in December of 2012, the Starlite was demolished. Here are pictures of the venue in the summer of 2012 before it was leveled.
More From 103.9 The Breeze