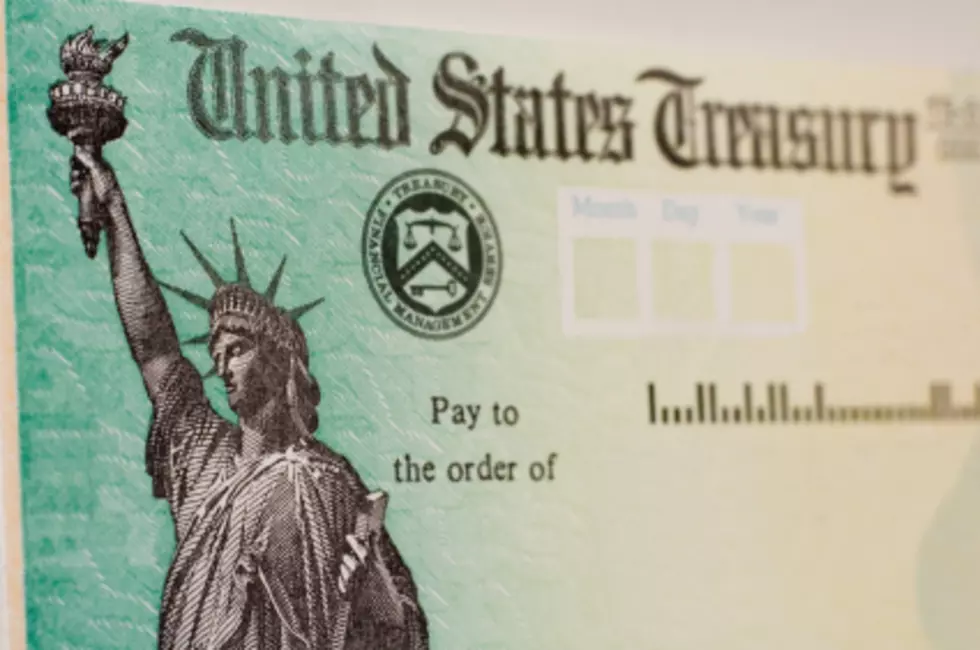 A 4th Stimulus Payment? Where Is My $1400? Find Out Here
A blank US goverment check with selective focus on the statue of liberty
Is there a 4th stimulus payment headed to your bank account in 2021? Will we see stimulus payments become a recurring payment? The answer is that both of those questions might be answered with a yes!
Syracuse.com reports, a group of 10 progressive senators, including Elizabeth Warren and Bernie Sanders are asking for a 4th stimulus payment, recurring direct stimulus payments as well as continued enhanced unemployment insurance. Why? "Because one check is not enough". So, what does this mean to you and me?
4th Stimulus Payment - It's possible to a get a 4th and even more as politicians tell President Biden - "One more check is not enough".
Recurring Direct Payments - Just like the previous 3 stimulus payments, the plan would be to help Americans put food on the table and have a place to live. The difference is that these would be pre-arranged recurring payments that wouldn't be held up by politics. Once agreed upon they would be released according to a schedule of dates.
Continued Unemployment Insurance - For those on unemployment you know that you receive your state unemployment insurance and the government enhances that with more funds. During much of 2020, unemployment insurance was enhanced by $600 a week. Continued unemployment insurance would be the same but agreed upon ahead of time for the long term so that nobody has to go without while waiting for politicians to stop fighting.
Here is the latest on the status of the most recent stimulus payment of $1400 to most Americans. According to CBS, the IRS said Social Security recipients and others that don't normally file a tax return can expect to receive their $1,400 stimulus payments: April 7.
IRS and Treasury Department -
anticipate payments will begin to be issued this weekend to Social Security recipients and other federal beneficiaries who do not normally file a tax return, with the projection that the majority of these payments would be sent electronically and received on April 7.
You can always check the IRS Get My Payment tool for the status of your payment.
In 2008 I remember receiving a $1500 stimulus payment due to the great recession. ($1200 as a couple/$300 for my son) I was grateful to have that money at the time as life got tight for many of us. Here we are in 2021, 12 months into a pandemic, and most Americans have received 3 separate stimulus payments with more to come? Possibly.
LOOK: Here are 25 ways you could start saving money today
These money-saving tips—from finding discounts to simple changes to your daily habits—can come in handy whether you have a specific savings goal, want to stash away cash for retirement, or just want to pinch pennies. It's never too late to be more financially savvy. Read on to learn more about how you can start saving now. [
From:
25 ways you could be saving money today
]
READ MORE: See 50 remote jobs that can pay well