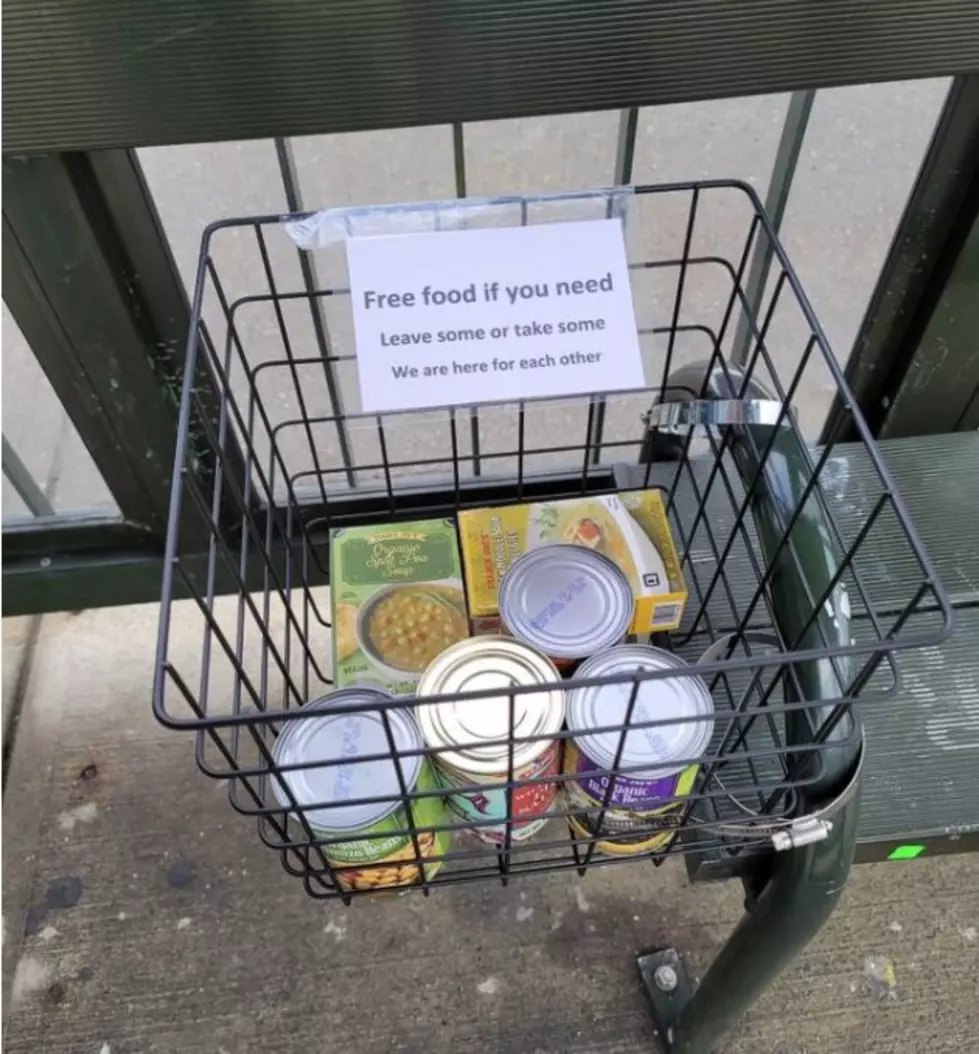 A Stranger is Stocking Bus Stop Food Baskets in the Capital Region
Craigslist
Sometimes with all the doom and gloom right now and all the fighting and arguing you need something that reinforces the idea that it is good in people. It also reminds us that being kind and helping out a stranger that needs a helping hand is just something we should all strive to do.
I first saw this story on News 10, but since I've seen it in several other places. Someone named Eric, who is a graduate student at a local school, is behind baskets of free food that are popping up at bus stops all over the Capital Region.
Apparently, Eric doesn't want any recognition for the impromptu food bank, instead, he hopes to inspire more people to do the same.
If you go to the Albany Craigslist website and go to the free section you'll see several posts for free food at several locations around Albany and Troy. One of the posts read, "Free food, I'm leaving this at the Western and N. Lake Ave bus stop in Albany. Please help yourself - If you have extra, feel free to leave it. If it's empty, let me know and I'll leave more."
What an amazing show of kindness when so many of our neighbors are struggling right now. Currently, you can find these food baskets at New Scotland Ave. and South Lake Street, Whitehall Road and Manning, Second Ave. and Bogart Terrace, and the Uncle Sam bus stop in Troy.
If you'd like to make donations or get involved you can even email Eric anonymously.
Of course, you can all look to the Regional Foodbank of Northeastern New York for food donations if you are in need. They have been doing weekly drive-through food pantries for the last 10 months.
Here's a list of upcoming drive-through food pantries.
Enter your number to get our free mobile app
CHECK OUT: Abandoned Catskill Game Farm in Photos
[
More From 103.9 The Breeze