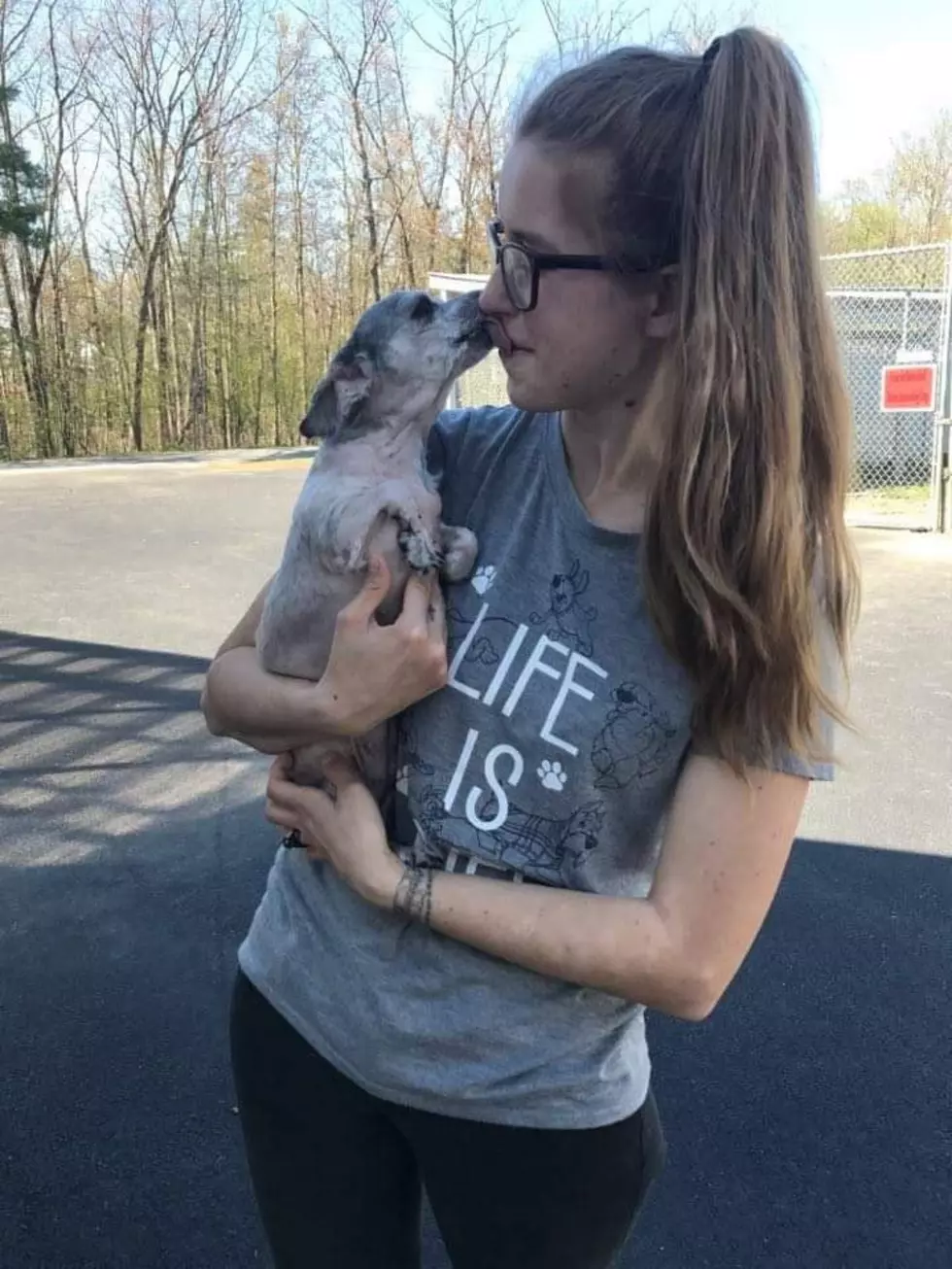 Abused Fonda Dogs "Smiled" After Amazing Rescue (Audio)
Photo: Ayres Memorial Animal Shelter Facebook
For many people it was not easy to look at the "before" pictures of the seven Chihuahua's that had been abused and neglected by a Fonda woman.  But the remarkable transformation of these dogs known as the "Lucky 7" , has generated quite the response bringing smiles to so many people in the Capital Region.  It turns out, we weren't the only one's smiling. The doggies - all cleaned up, cared for and loved - were smiling too.
Brian and Chrissy talked to Marissa Christman from the Ayers Memorial Animal Shelter on Tuesday morning and she told them what it took to transform them from ragged to ravishing. She even told us that one of the dogs needed almost a full hour of trimming to remove the matting on his face.  Marissa went on to tell Brian and Chrissy that "once we trimmed enough to get his eyes open, he just looked at us with the biggest eyes and said, Oh my God I can see!" 
Christman went on to tell the story of how a few of the "Lucky 7" were so matted down and neglected, they literally had to learn to walk again.  But seeing them all cleaned up, healthy and happy made everyone at the shelter emotional. She told Brian and Chrissy, "that's when there were chills, and crying" telling us that they were just looking at them saying, "you guys are such beautiful, beautiful animals."
The hear the complete interview with Marissa Christman, click on the link below:
Enter your number to get our free mobile app
KEEP READING: See how animals around the world are responding to COVID-19
More From 103.9 The Breeze