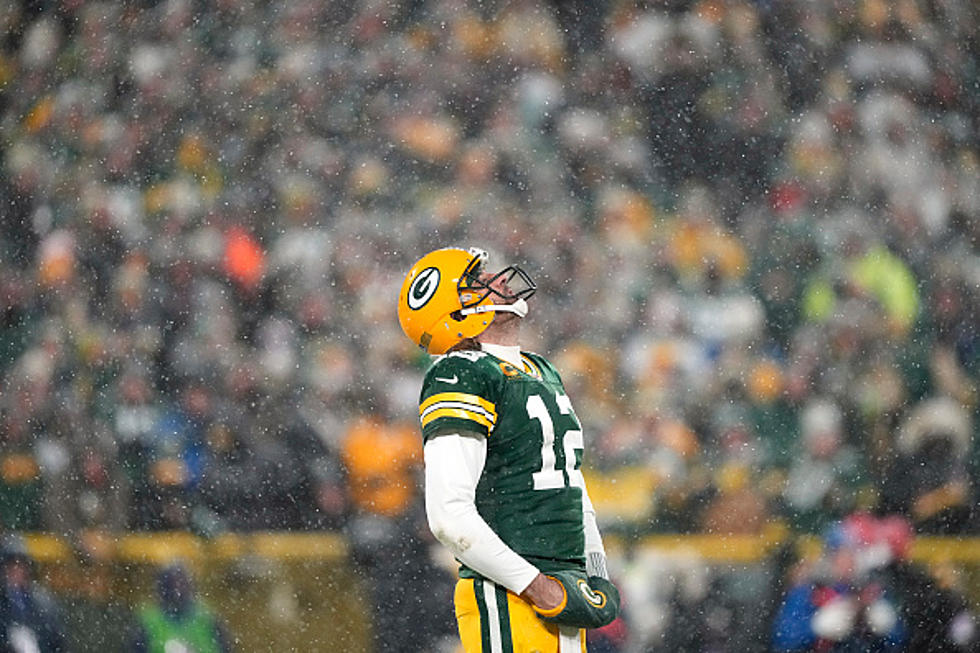 Are The Packers Still The Right Fit For Aaron Rodgers?
Getty Images
Aaron Rodgers is officially staying with the Green bay Packers.  The drama has finally ended for now.  Green Bay showed a massive commitment by making Rodgers the highest paid player in NFL history.  Some details on the contract were initially released by the likes of Adam Shefter and Ian Rappaport.  The deal was around $200 million and had roughly over $150 million guaranteed over the course of 4 years.  Both sides are still working on the contract itself.  Rodgers is 38 years old so it will be interesting to see if he can keep playing at an elite level moving forward.  Here is my quick take on this from the Times Union:
Not sure why it took so long and with so much drama attached to it, for Aaron Rodgers to decide he is staying in Green Bay, but it makes perfect sense. Green Bay bent over backwards to keep him and if Rodgers wants to win another Super Bowl before he retires, the Packers provide him with the best chance.  Rodgers will now be the highest paid player in the NFL, and Green Bay will be a playoff contender next season. Not sure why it took months for Rodgers to come to that conclusion. Honestly, glad the saga is over.
MJ and I discussed the news when it broke on Big Board Sports yesterday morning.  Below is our full conversation on this.
The Packers also franchise tagged star wide receiver Davante Adams.  This further show why the Packers are the best fit for Rodgers right now.  Aaron Rodgers and the Green Bay Packers will be in the thick of things in the NFC playoffs next season, and really each season he is healthy and starting at quarterback for them.  The Green Bay organization has put total trust in Rodgers and it appears that he wants to finish his career with the Packers.  I'm just happy the decision has been made and we don't have to keep waiting for Rodgers to make up his mind.
Ten Times New York Football Teams Played for the Super Bowl
The Giants, Jets and Bills have all made it to the NFL's highest peak, but not every team was good enough to win. Here are ten times NY teams played for the Super Bowl.
2021's Ten Best Counties to Live in New York [RANKED]
Based on public schools, cost of living, job opportunities, and local amenities, here are 2021's highest ranked counties to live in New York state.
More From 103.9 The Breeze