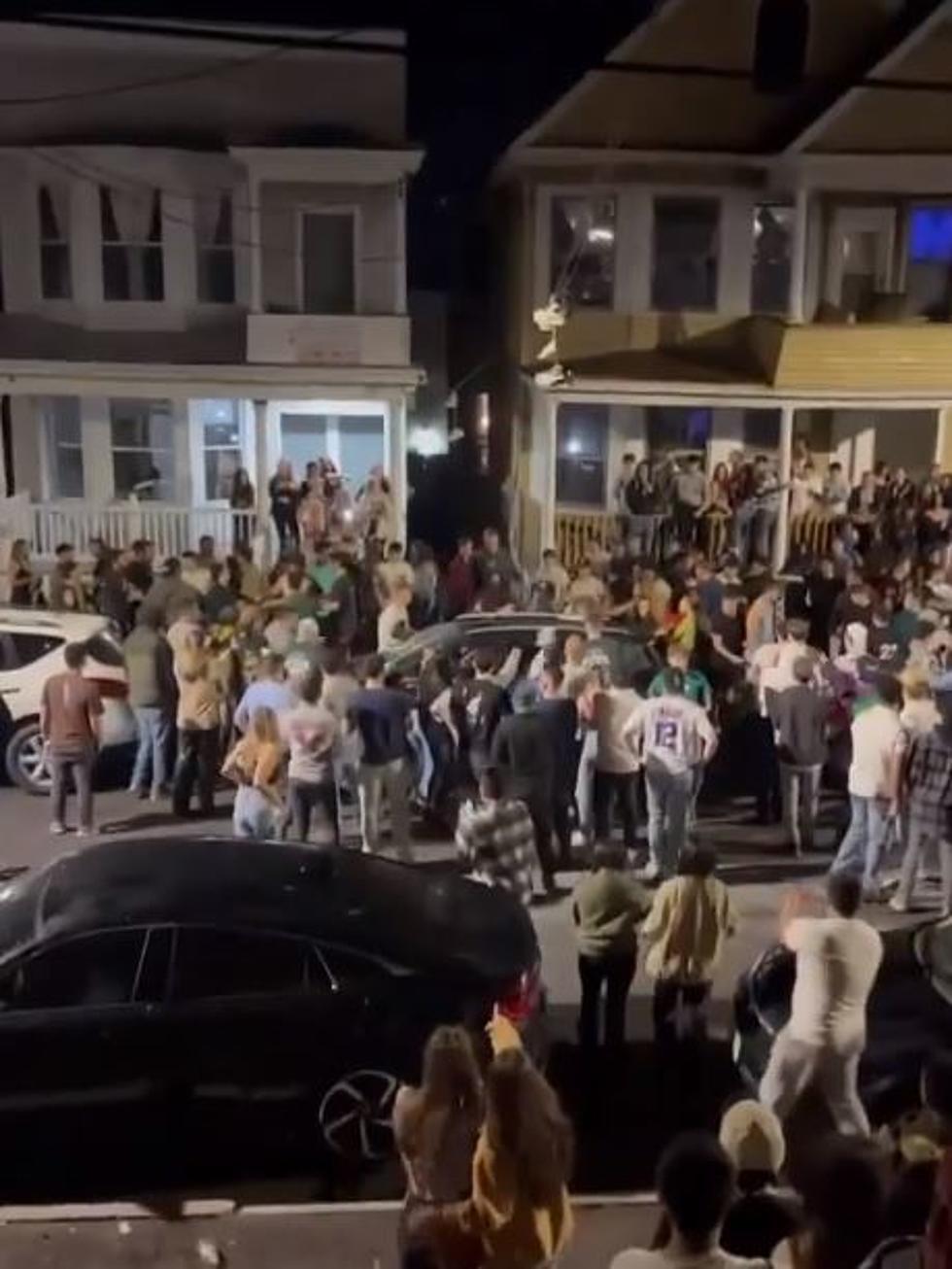 Barstool Posts Viral Video of Big Student Brawl in Albany
Barstool Sports Albany
"First week back after spring and y'all already beefing?"
That's the headline posted by Barstool Albany earlier after a brawl broke out in Albany over the weekend. The video is below...
 A recent fight video posted on the Instagram page of Barstool Albany appears to show hundreds of college-aged individuals watching, cheering, and some event dancing, while a brawl spills out onto an Albany street.
The 32-second video posted by Barstool Albany appears to show hundreds of U Albany students, having been viewed over 17 thousand times since it was uploaded on Sunday afternoon.
There hasn't been any official word about when the melee took place, but according to
sources
, police in Albany were made aware of "large groups of people when a call came in around 1:45 a.m. (Sunday morning) reporting a fight on the 400 block of Hudson Avenue between Quail and Ontario streets."
According to the source, there were no arrests but two men were treated with head lacerations that may have been the result of a broken bottle.  In the video, it's unclear what started the melee, but once things spilled out onto the street, it just became a free-for-all.  Luckily, it appeared as though most were content being a spectator.
Two Buttons Deep cleverly went with: "Meanwhile, in Albany… First Kegs and Eggs, now it's Brads and Chads"
More From 103.9 The Breeze