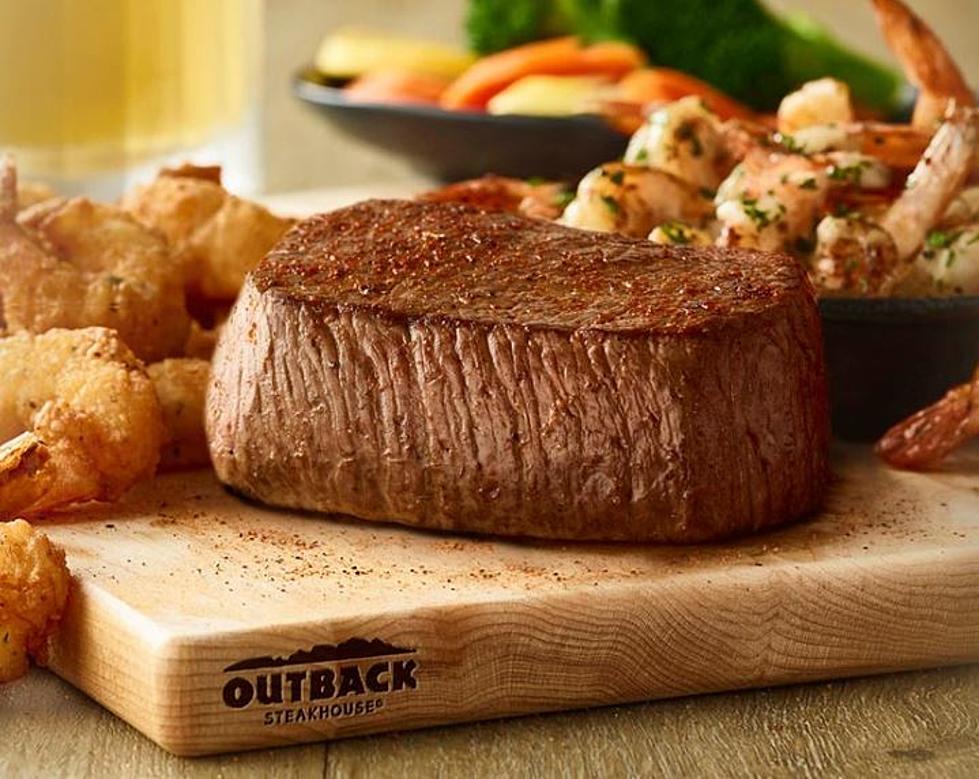 Bloomin' Gloom: Local Outback Forced to Close
www.outback.com
A local Outback Steakhouse informed their staff on Monday that their onions won't be bloomin' and steaks won't be sizzlin' anymore as management decided to cease operations permanently after 14 years.
According to a report in the Post-Star, it was announced that the Queensbury Outback Steakhouse has closed its doors for good just one week after restaurants were allowed indoor seating.  This Outback Steakhouse was located at 925 U.S. 9 in Queensbury and appeared to do a healthy amount of take-out business during the lockdown according to the Post-Star.
The Post-Star said that they received information about the sudden shutdown in an email from an Outback spokesperson who informed them, "The decision to close was based on business circumstances and has no reflection on the employees or management team."
While it's never a good thing when a restaurant closes its doors, there does appear to be some good news and a silver lining in this dark cloud.   The Post-Star is reporting that all employees will receive "severance" and may have the "opportunity to transfer" to another nearby restaurant.
Currently there are two other Outback Steakhouses in the Capital Region that are back to being fully operable and they are located on Wolf Road in Colonie and Rt. 146 in Clifton Park.
Outback Steakhouse is one of several restaurant chains owned by Bloomin' Brands, Inc. who also owns Bonefish Grill and Carrabba's to name a few.
Enter your number to get our free mobile app
KEEP READING: Here are 6 foods from your cookout that could harm your dog
More From 103.9 The Breeze