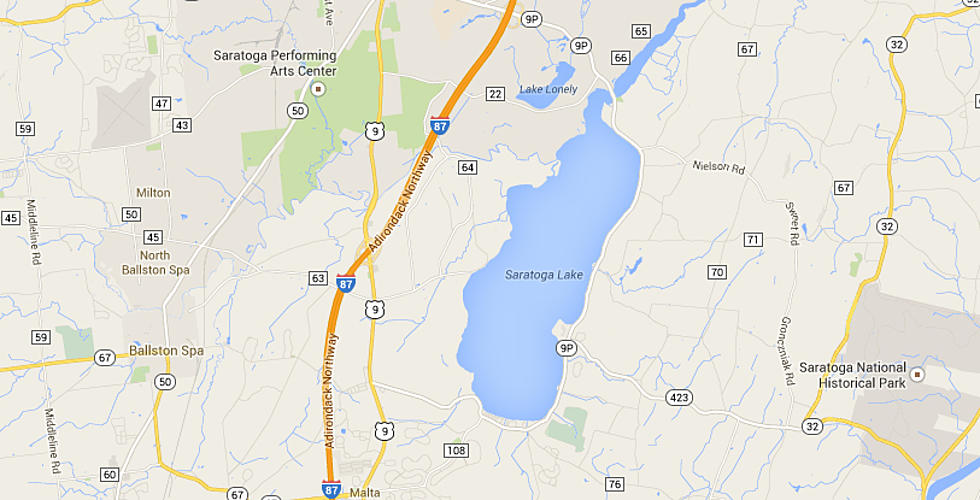 Body of Woman Found on Saratoga Lake
Google Maps
Several sources have confirmed that the New York State Police are currently investigating circumstances that led to discovery of a body found on Saratoga Lake Friday morning.  While multiple sources have confirmed that the body was found  near the shoreline and in relatively "shallow water", we have yet to find out of foul play is suspected.
According to News Channel 13, police received a call Friday morning about a body that was said to be in "knee deep" water on the shore of Saratoga Lake.
According to the source, state police have confirmed that the body was that of a female but at this time they have yet to release her identity.
Saratoga Lake, located in the eastern part of Saratoga County is about 4.5 miles long and is a very popular spot for fishing, dining, rowing and relaxing.
According to News 10 ABC, the body of the woman was said to have been located near the area of Shore Avenue.
Shore Avenue is located between the South Shore Marina and Brown's Beach.
There is no word from authorities at this time in regards to the style or manner of her death.  News Channel 13 is reporting that she "may have drowned" but haven't been able to clarify questions about the possibility of foul play due to the lack of information at this time.
Enter your number to get our free mobile app
READ MORE: Here are 50 ways you can improve your work from home lifestyle
More From 103.9 The Breeze