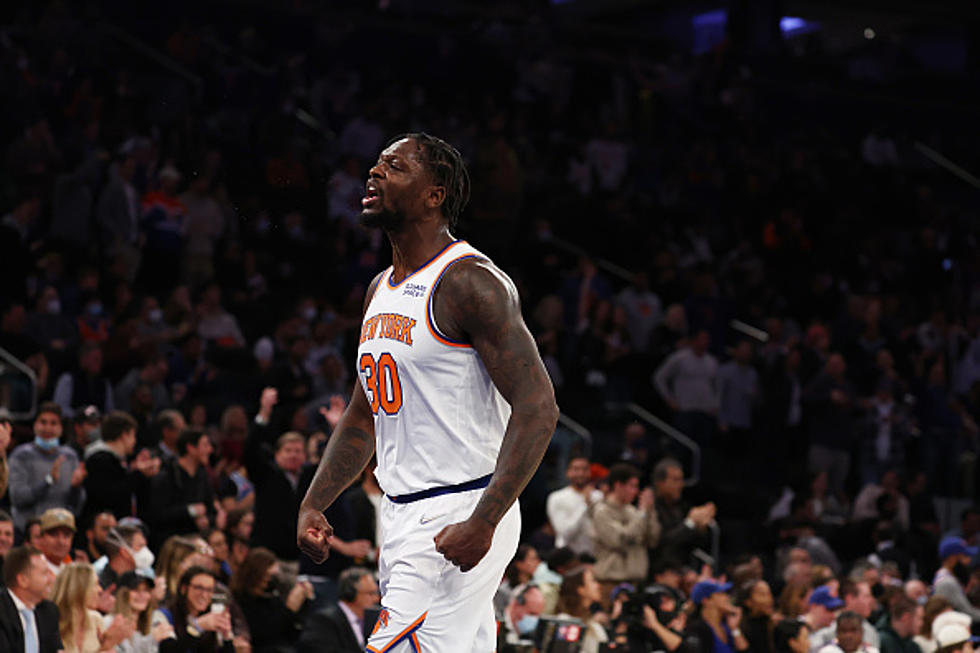 Can The New York Knicks Fix Their Struggles And Make The Playoffs?
Getty Images
The New York Knicks continue to unfortunately lose basketball games.  They lost both games this weekend as they lost to the Miami Heat and Philadelphia 76ers.  Both games were also at home at Madison Square Garden.  The Knicks have to find a way to starting winning games now.  Here is my quick take on this from the Times Union:
The New York Knicks are a mess, and there is no way they make the postseason. Sunday's loss to Philadelphia was their 5th straight loss and once again they fell apart in the fourth quarter. The Knicks are 11 games under .500 and when Madison Square Garden Fans are chanting Joel Embiid for MVP, that tells you all you need to know. Head coach Tom Thibodeau will take the fall for this season, but honestly it starts with the front office.
Below is a full conversation with myself and my producer and co host Michael Johnson Jr. or MJ on the state of the Knicks right now.
I am getting sick of the Knicks playing poorly.  Things are starting to get eerily similar to the almost irrelevant decade that Knicks fans had to suffer through.  Last season, the Knicks exceeded all expectations tremendously but now they are well below any expectations given to them in the pre season.  They currently sit 25-36 overall and are 4.5 games back of the 10th and final playoff seed.  There is an obviously poor relationship between head coach Tom Thibodeau and the entire front office within the New York Knicks organization.
I know I've been repeating myself but I think if the Knicks do indeed miss the playoffs, than Coach Thibs will be the scape goat and get fired.  It doesn't appear that the players are bought in to what Thibs is preaching on a daily basis.  They also can't seems to score efficiently in the 4th quarter.  The Knicks better fix their problems and fast.
Ten New York Athletes' Careers Cut Short by Brutal Injuries
New York sports fans have seen a number of incredible athletes over the years, but a few of those careers were cut short by a string of brutal injuries.
The Capital Region's Ten Best Private High Schools
With enrollment down across New York Public Schools, enrollment in private schools is up. Here are the ten best private high schools in the Capital Region.
More From 103.9 The Breeze