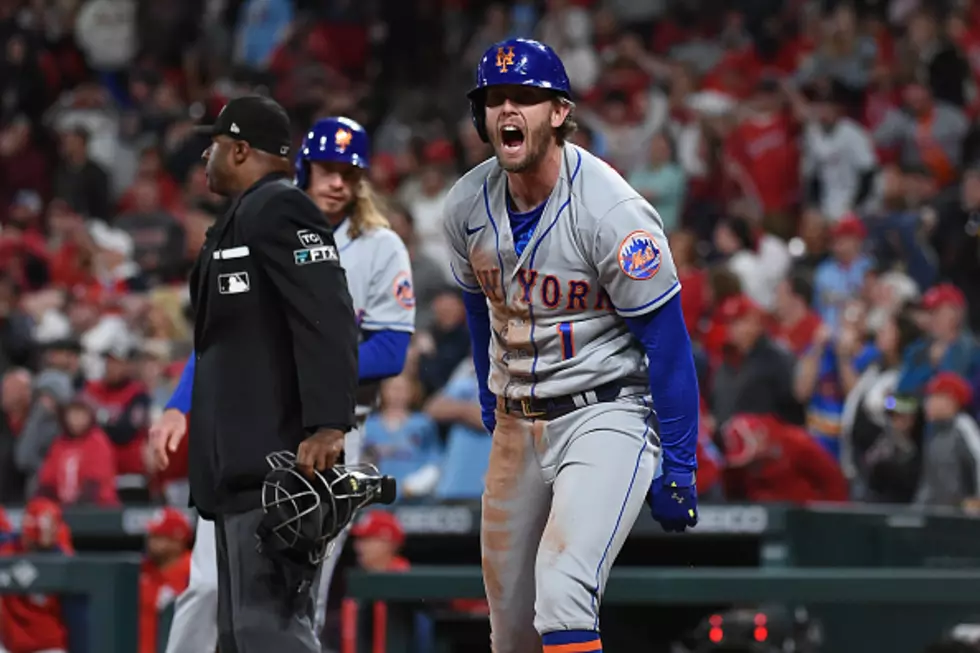 Can The New York Mets Keep Winning Without deGrom Or Scherzer?
Getty Images
The New York Mets have certainly been a fun team to watch thus far in this young 2022 season.  They are currently 29-16 and are first place in the NL East.  Despite being without both of their aces Jacob deGrom and Max Scherzer, the Mets continue to win baseball games.  Last night they lost a wild game at the San Francisco Giants 13-12.  The Mets have scored 25 runs in their last two games and somehow won one of them and lost the other.  That is baseball in a nutshell however.  I have no idea when Scherzer and deGrom will both be back on the mound hopefully by around July near the all star break.  But the Mets offense continues to be a bright spot for them.  Here is my quick take on this from the Times Union:
If the Mets continue to hit, they will overcome any starting pitching issues they might have until Jacob deGrom and Max Scherzer return to the rotation. Pete Alonso continues to have a breakout season at the plate, but he has plenty of help. Francisco Lindor and Jeff McNeil, have both been consistently good, and even J.D. Davis seems to be climbing out of his slump. Manager Buck Showalter is pushing all the right buttons, and the Mets have built a little cushion atop the National League's Eastern Division.
MJ and I talked about last night's wild game between the Mets and the Giants earlier this morning here on Big Board Sports.  Below is our full conversation.
I want to see the Mets keep winning ball games so that they can get more headlines than the New York Yankees.  But we will see how it all plays as it is a long season.
Ten New York Mets' Players Who Were Arrested, and Why
Professional athletes are just like us: sometimes, they get in trouble with the law. These ten New York Mets' players were arrested at some point, and here's why.
Ex-Capital Region Manager Takes Down New York Mets Polar Bear
In the final game of the three game series, the New York Mets and St. Louis Cardinals were involved in a bench clearing brawl. A former Tri City ValleyCats manager was right in the thick of things.
More From 103.9 The Breeze