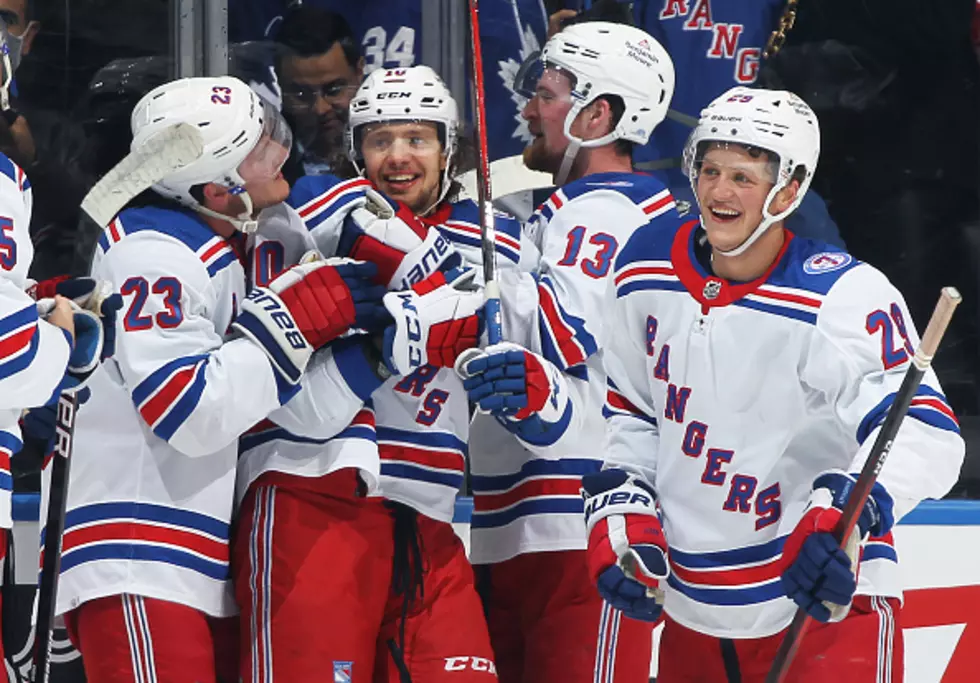 Can The New York Rangers Beat The Tampa Bay Lightning?
Getty Images
The New York Rangers have really surprised me this 2022 Stanley Cup Playoffs.  They came in as one of the youngest teams in the league and had little to no playoff experience.  That has now all changed as they have won their first two playoff series against both Pittsburgh and Carolina.  They now have 14 playoff games under their belt and they have looked very impressive.  The Rangers overcame a 3-1 deficit vs the Penguins and a 3-2 deficit vs the Hurricanes.  Here is my quick take on this from the Times Union:
The New York Rangers are no longer a young team without any playoff experience. They are still a young team, but they not only have playoff experience they have two playoffs victories over Pittsburgh and Carolina. This is now a Ranger team that feels like they can knock off the defending Stanley Cup Champion Tampa Bay Lightning. It won't surprise me if the Rangers win, but Tampa is so good and Lightning goaltender Adrei Vasilevskiy has already won a Vezina Trophy and two Cups. New York's Igor Shesterkin is the best this season but Tampa led by Steven Stamkos still gets the edge in the Best of Seven Series which starts on Wednesday at MSG.
MJ and I had a nice discussion on the Rangers and Lightning series earlier this morning on Big Board Sports.  Below is our full conversation on this.
As good as the Rangers have been, I don't see them beating my Bolts in this Eastern Conference finals matchup.  There is a reason the Lightning have won back to back Stanley Cups.  I do expect a good series however and can't wait to watch it.
The Ten Most Underrated Heroes in New York Sports History
We all know Jeter, we know Manning, and we know Willis Reed. But, what about the other guys, the quieter heroes, that still made a major impact on New York sports?
10 Capital Region Golf Courses You Can Play For Under $40
Taking a look around the Capital Region at some of New York's finest public golf courses, I was able to find more than a few that won't break the bank. Check out these affordable options, so you can save and play the links more often!
More From 103.9 The Breeze