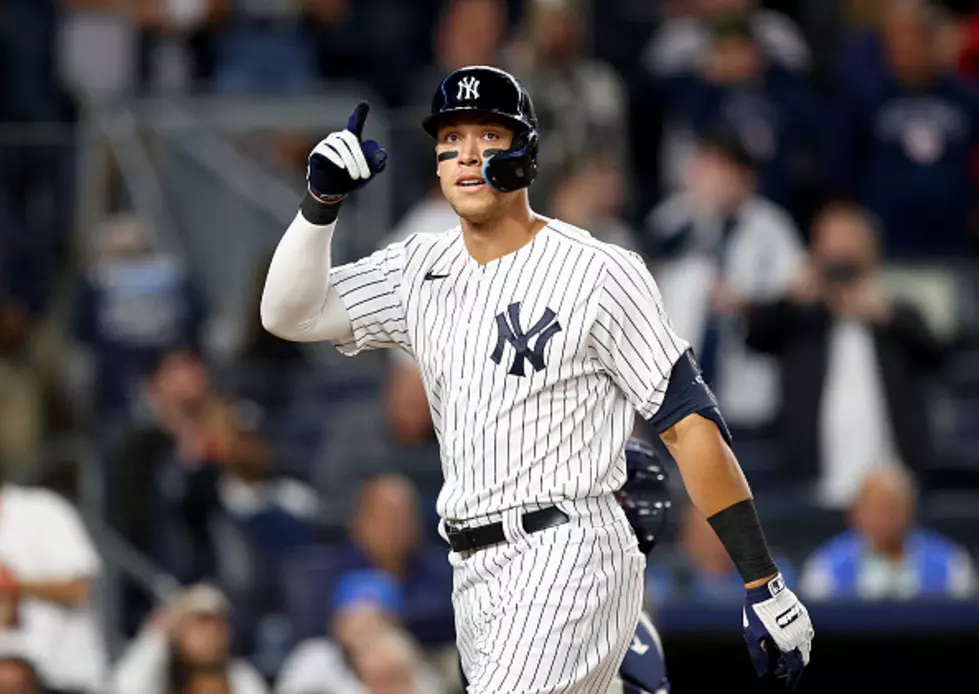 Can The Yankees Keep Their Impressive Winning Streak Going?
Getty Images
The New York Yankees have won nine in a row.  They have swept their last three series against the Cleveland Guardians, Baltimore Orioles, and the Kansas City Royals.  Gerrit Cole has now had back to back starts where he hasn't given up a run.  Nasty Nestor Cortes has been nothing short of tremendous and the Yankees are fully healthy.  The bronx bombers have been decimated by injuries during the last few seasons under Aaron Boone.  It still is early but the Yankees currently own the best record in Major League Baseball.  Here is my quick take on this from the Times Union:
I don't want to overreact because it's very early, but the Yankees nine winning streak has been impressive. Aaron Judge is showing Yankee brass why they need to empty the bank to keep him around forever. Aside from Judge, the Yankees are getting good starting pitching, and timely hitting. Yankees fans will get a better gauge on their team when they open a three game series Monday in Toronto.
MJ and I talked about the Yankees and their red hot win streak earlier this morning on Big Board Sports.  Below is our full conversation on this.
Aaron Judge has been huge for the Yankees which begs the question, should the Yankees have paid him more?  I know it's a stretch but he is off to an awesome start.  Anthony Rizzo is leading the MLB with nine homeruns and the Yanks starting rotation has been terrific.  It is a long season but the Yankees are sure off to a good start.
The Best Yankees Available to You on Cameo
If you're looking to surprise the New York Yankees fan in your life with a personalized gift unlike any other, then break out the credit cards, because you're in luck.
Ten New York Yankees' Players You Didn't Know Were Arrested
Every team has players, current and former, who have law trouble. The New York Yankees are no exception, and here are ten players you may not know were arrested.
More From 103.9 The Breeze