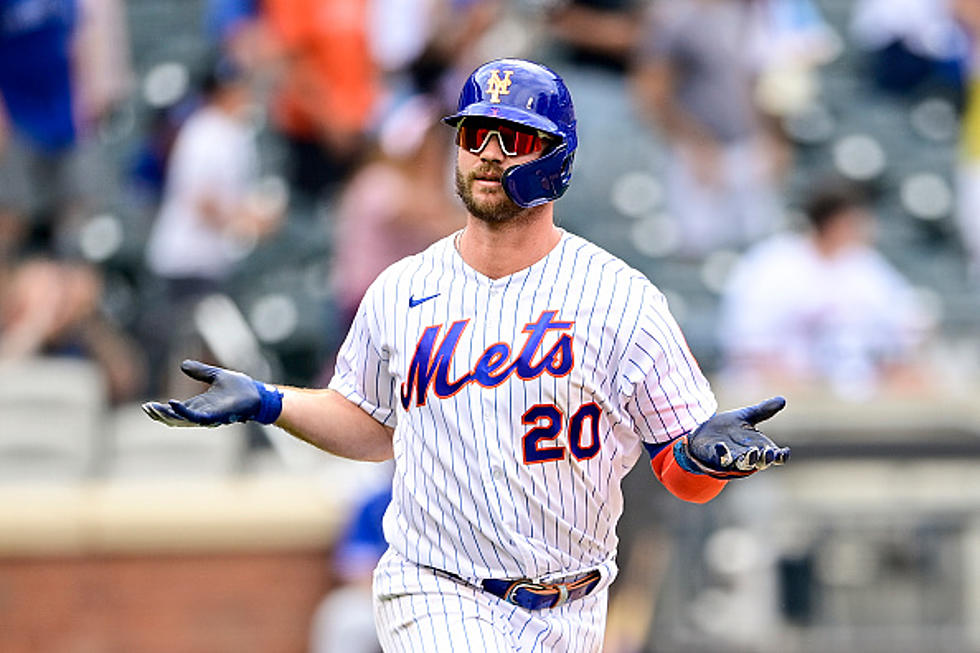 Can Thumbs Down Madness Turn to Thumbs Up in the Mets' Playoff Push?
Getty Images
The Mets miracle win over Miami on Tuesday writes itself, but it's too late. Yes, on the same day the Mets apologize for thumbing down fans after getting booed, the Mets scored five times in the 9th to beat Miami and thumbs down ring leader Javier Baez scored the winning run. It's a feel good story for one day, but doesn't undo the damage and not for one second do I believe this team is going to rally and win the National League East. The Mets have been a bad baseball team since the All Star team, and one come from behind win over the Marlins isn't going to change the narrative.
The Mets now sit five and a half games out of the Braves for first place so to say there is no chance is not accurate but I am simply not confident they will be able to catch Atlanta. But if they take care of business against the Marlins (5 games) and Nationals (5 games) over the next week and a half, that narrative could change. Especially because the Braves have one more game againts the Dodgers and a series in Colorado where the Rockies have a 43-22 record. If the Mets can find themselves within 3 games around the September 11th series against the Yankees the we can revisit but that will take a fantastic stretch of baseball without their ace Jacob deGrom. Eric Hannmann and I discussed this on the show this morning and you can listen to us talk about the Mets' chances at the NL East above!
KEEP READING: Scroll to see what the big headlines were the year you were born
More From 103.9 The Breeze