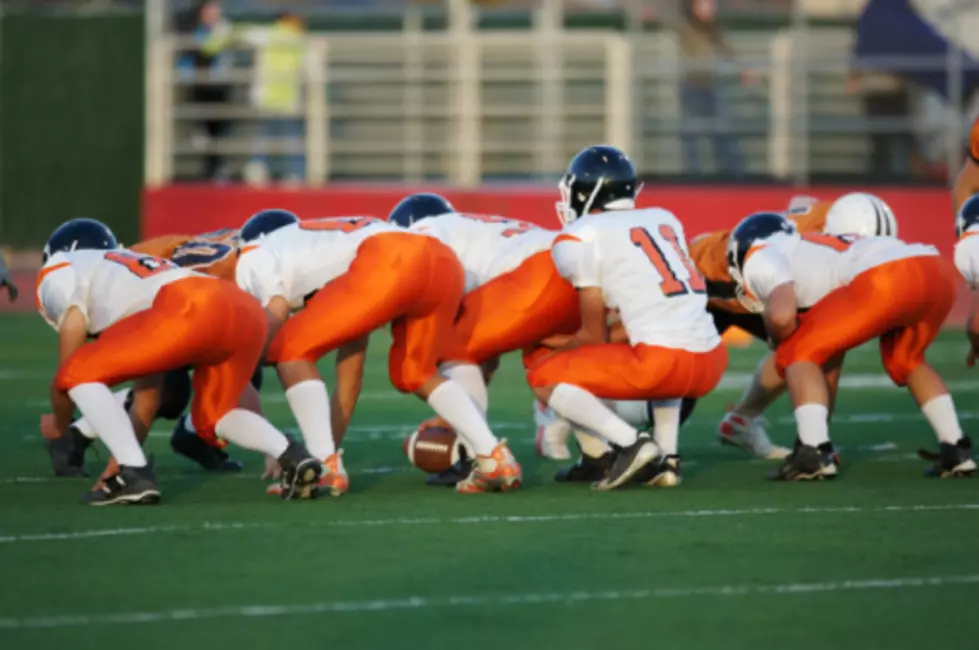 Capital Region High School Football Primes For Section II Semis
Getty Images/iStockphoto
High school football fans are getting ready for a weekend of excitement, thanks to the Section II semi-finals getting underway on Friday and Saturday. The championships will be next Friday and Saturday at predetermined locations. 15 cross-over games have been scheduled, as well. Those dates and times will be determined later this week.
Let's start out with the Class AA semi-final games on Friday. First #11 Saratoga Springs (5-4) travels to Albany to take on #1 CBA with their spotless (9-0) record for the 7pm kick. At the same time, #5 Shaker (6-3) travel to Clifton Park to take on #2 Shenendehowa. The Plainsman's only loss came on their home field against CBA. The AA championship will be played Friday, November 11th at Guilderland. That game will kick at 7pm.
The Class A semi-finals also kick on Friday night with #7 Burnt Hills-Ballston Lake (6-2) travels to #16 Averill Park (6-3) on the season. That games will kick-off at 7pm. The other Class A match-up features #18 La Salle (5-4) taking on #16 Niskayuna (7-2). That game will also kick at 7pm at Niskayuna. The Class A championship will be played November 12th at CBA at 7pm.
The Class B semi-finals once again go through Ravena. Friday night at 7pm, #13 Ravena-Coeymans-Selkirk (7-2) hosts #20 Gloversville (6-2). The other Class B semi-final sees Lansingburgh (5-4) travel to powerhouse #6 Glens Falls (8-0) for a 1:30pm kick-oof on Saturday. The Class B championship will be on Saturday, November 12th at Shenendehowa High School. That game will kick at 1pm.
Now for the Class C semi-finals, Friday night #8 Schuylerville (7-2) travels to #5 Undefeated Fonda for a 7pm kick-off. On Saturday, #10 Stillwater (7-2) will try to get things rolling, as Warriors travel to the new powerhouse of the north country, #3 Warrensburg-Lake George (9-0) at Warrensburg for a 1pm kick-off. The Class C championship game will be played on Friday, November 11th at Lansingburgh. The championship will kick at 7pm.
Finally the Class D semi-finals that will be played at Mechanicville High School. On Friday night, #9 Cambridge-Salem (9-0) takes on Canajoharie-Fort Plain (5-3) for a 6pm kick-off. On Saturday Greenwich (5-4) faces #22 Chatham (8-1) at 6pm. The championship game will be played on Saturday, November 12th at Schuylerville High School at 1pm.
10 Biggest Questions Facing The New York Yankees This Offseason
What do the New York Yankees have to do in order to win a World Series title in 2023?
Ten Trade Proposals Perfect for a Buffalo Bills' Super Bowl Win
The Buffalo Bills are one of the best teams in the NFL, but if they're serious about winning a Super Bowl this season, these ten trades should be talked about.
More From 103.9 The Breeze