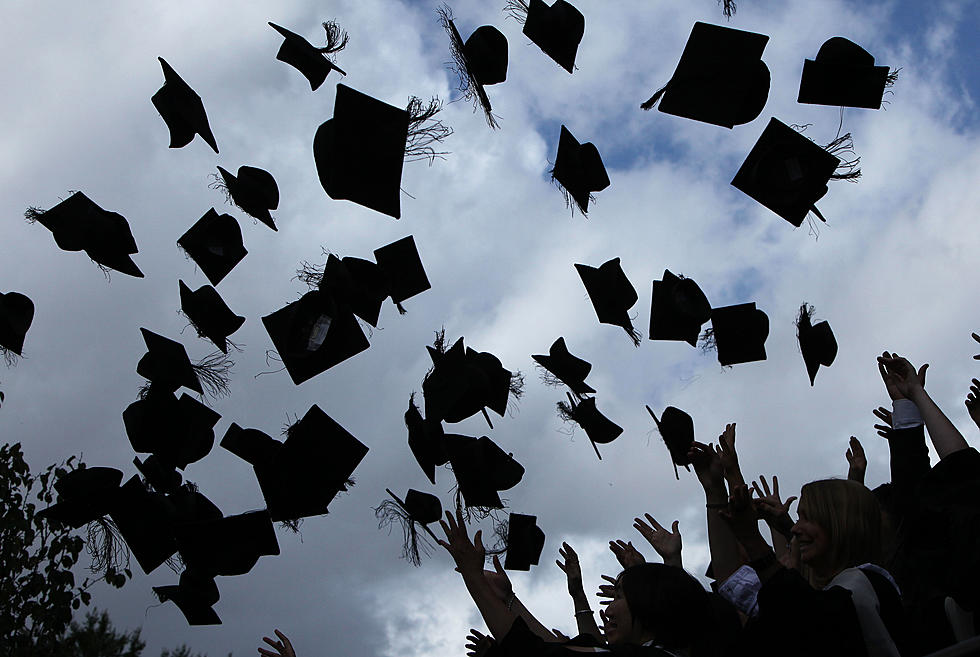 Capital Region Parents Want In-Person Graduations For Their High School Seniors
Getty Images
This is a discussion going on at high schools and school districts all over the country. How to honor the 2020 class of graduating seniors during the coronavirus pandemic while still practicing social distancing and limiting crowd size.
Parents of graduating seniors at Mononasen High School and Assemblyman Angelo Santabarbara, who represents areas within the Schenectady city school districts, want guidelines from the governor that would allow some kind of in-person graduation. According to the article in The Daily Gazette,   Mohonasen High School parents are asking the governor to allow, "a way to give graduating seniors one last chance to mark their time together."
Many high schools, and colleges, are adopting some kind of virtual online graduation. Celebrities have even stepped up to help make some more memorable. Tom Hanks congratulated Ohio's Write State graduating seniors during their online commencement ceremony according to CNN.
Lebron James is even hosting a star-studded online event over several social media platforms to honor high school and college graduating seniors,
Even Ryan Reynolds showed up virtually for his old high school graduation in Canada....and it's a classic.
Of course, those are really nice gestures by superstars to honor our kids, but what about locally? What about your high school senior who has worked so hard toward that ultimate goal of high school graduation. A virtual, online ceremony doesn't really feel like it's "enough" to a lot of parents and their teens.
Several ideas have been considered like a ceremony at a high school football field with lots of distance between students or even a ceremony that only the students attend and the parents watch a video feed on their phones and computers.
Governor Cuomo has already announced that schools will continue distance learning for the rest of the academic school year and the school's will remain closed, but he hasn't mentioned anything about graduation ceremonies specifically....yet.
Enter your number to get our free mobile app
READ MORE: Inspiring Stories From the Coronavirus Pandemic
More From 103.9 The Breeze