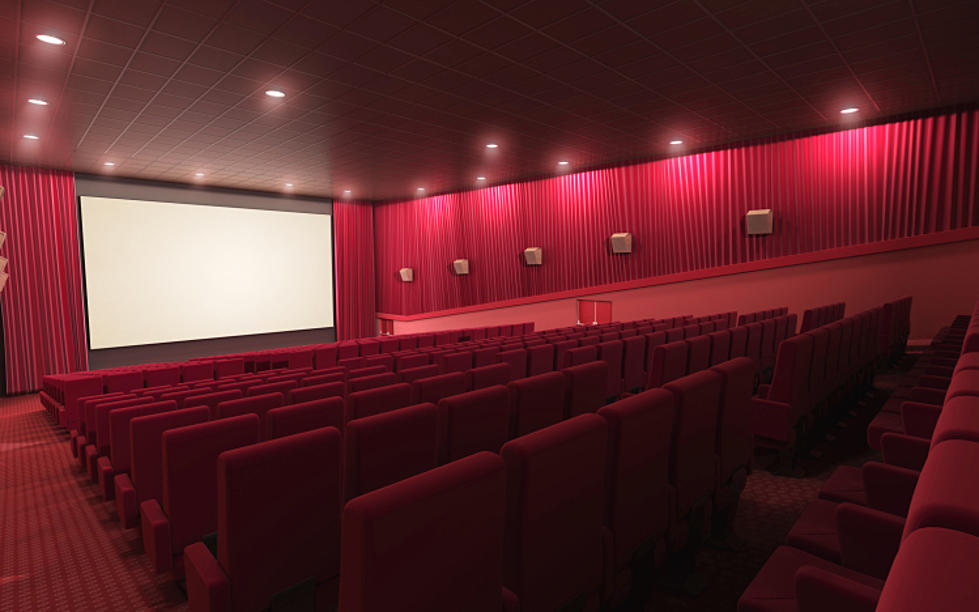 Come On Gov Cuomo Open Up The Movie Theaters…Everyone Else Is
Thinkstock/TSM
Out of all 50 states, there are only four of them that are keeping indoor movie theaters closed. That number goes down by one on Friday after New Jersey Governor Phil Murphy gave the announcement on Monday afternoon that New Jersey movie theaters can reopen as soon as Friday.
So, once Friday rolls around there will only be three states where going to the movies at an indoor theater is banned. California, North Carolina, and of course New York.
Maybe this is the push Governor Cuomo needs to allow indoor movie theaters to reopen here in New York? New Jersey theaters will require masks, social distancing for seating, and 25 percent capacity, but only up to 150 people. Also, groups can sit together by must distance at least six feet from other moviegoers.
Regal Cinema announced they would reopen their theaters on August 21st with similar guidelines. The new guidelines include contactless payment, sanitizing every auditorium and seat after every movie with electrostatic "fogger" equipment, requiring masks, frequent hand washing and temperature checks for employees; required face masks for guests, and shutting down vending machines, water fountains, self-serve condiment stands and arcade games where required by local ordinances.
Of course, they have to play by the state's rules, and currently, New York isn't allowing indoor movie theaters to open....yet.
So, when they do open up, what are we going to be able to see? There aren't any new movies out and most of the big blockbuster movies have been moved to 2021. Regal says they will play some classic movies like "Star Wars, Episode V: The Empire Strikes Back," "Jaws," "Black Panther" and "Beauty & The Beast." As far as new movies, "Wonder Woman 1984″ will premiere in October, the James Bond adventure "No Time to Die" is set to be released in November, and "Bill and Ted Face the Music" came out this past weekend....it's really funny by the way.
So, in the words of my kids when they want to do something that their friends are doing, "Come on Governor Cuomo! Open up the movie theaters...everyone else is doing it."
Enter your number to get our free mobile app
"Towns
More From 103.9 The Breeze