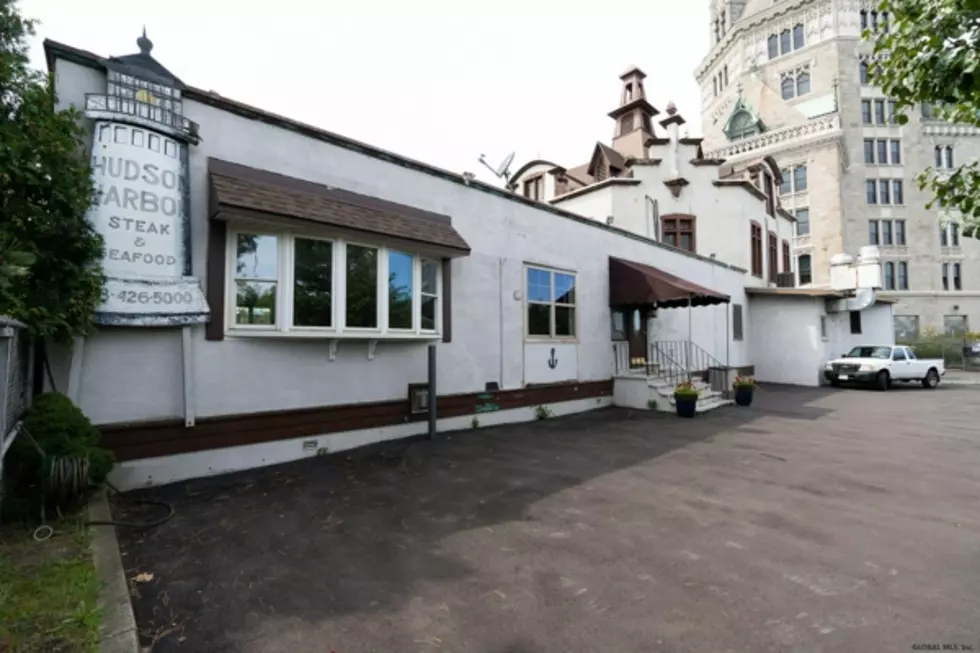 Historic Downtown Albany Restaurant Building For Sale
Credit: BERKSHIRE HATHAWAY
Looking to invest in some history in Downtown Albany? You're in luck because I have one in mind for you!
Hudson Harbor Steak & Seafood opened in 1997 in a historic Dutch Revival building in Downtown Albany that dates back to the early 1900s. Though the restaurant itself hasn't been too popular in recent years, the building is beautiful and it's currently for sale, according to the Times Union.
The address is 345-351 Broadway and right next to the SUNY System Administration/D&H building, you can find the listing through BHHS Blake. Based on the pictures in the listing, if you've been thinking of opening a restaurant in a pretty popular location, it looks ready to go. The Times Union called it an "ideal site for a turnkey restaurant, complete with patio, small parking lot and basement apartment, or a possible conversion to boutique hotel, brewery, beer garden, art gallery, collective store, museum or offices."
The owner, known from Jack's Oyster House, wants to spend more time with family. This building also used to be home to the restaurant L'Auberge in the 1970s.
More From 103.9 The Breeze