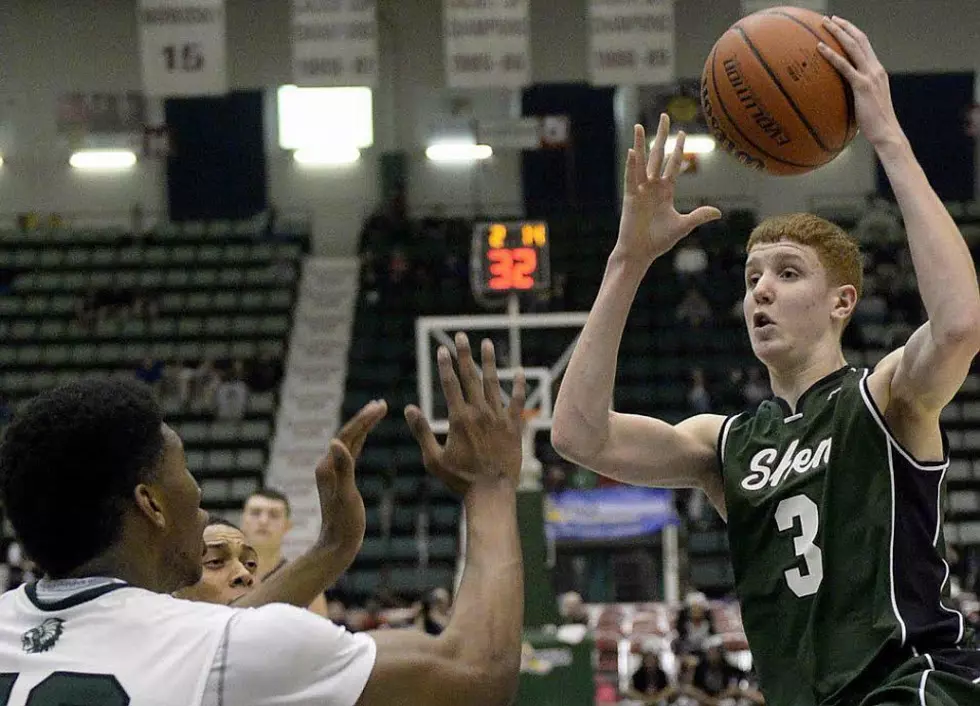 How Good Was Shen Grad Kevin Huerter's Debut With The Kings?
Shen Basketball
Local product Kevin Huerter has been an incredible success story in the NBA.  He had a great career with the Atlanta Hawks and now has himself a new home with the Sacramento Kings.  Huerter dropped 23 points just shy of his career high on Wednesday night and had a massive fourth quarter.  I just love watching the former Shen and Maryland standout play and shoot the basketball.  He takes smart shots and has such a high basketball IQ.  I really see him having a great career with the Kings as I further discuss in my quick take from The Times Union:
Kevin Huerter had an impressive debut on Wednesday with his new team. Huerter was traded in August from Atlanta to Sacramento, and he went out and scored 23 points while knocking down 6 of 9 from three point range. I am sure Kings fans heard all about how good Huerter is, and Kevin backed up the talk with a tremendous first game with his new team.  I am not sure how many games the Kings will win this season, but it will be more now that Huerter is on the roster. Huerter likes playing for his new head coach Mike Brown, and his role will finally be appreciated.
MJ and I talked about Kevin Huerter's great opening on Thursday morning right here on Big Board Sports.  Below is our full conversation on this.
I anticipate a big season for Kevin Huerter to put up career numbers with the Kings.  The only downside is that he plays so late on the West Coast with most home games not starting until 10 p.m.  Kevin is making his family, friends, and the entire Capital Region proud based on his success in the NBA both on and off the court.
Take a Look at Kevin Huerter's Brand New Impact Athletic Center in Halfmoon!
104.5 The Team has an exclusive look inside the new Impact Athletic Center in Halfmoon, NY, as Atlanta Hawks' guard Kevin Huerter and his group are heading up an effort to bring a state-of-the-art training facility to the Capital Region.
How Capital Region Counties Rank Among New York's Most Educated
The Capital Region has a diverse population, and a wide range of educational backgrounds. When it comes to education, these counties rise above the rest.
---
Rankings Format...
Capital Region Rank. County (State Rank)
More From 103.9 The Breeze