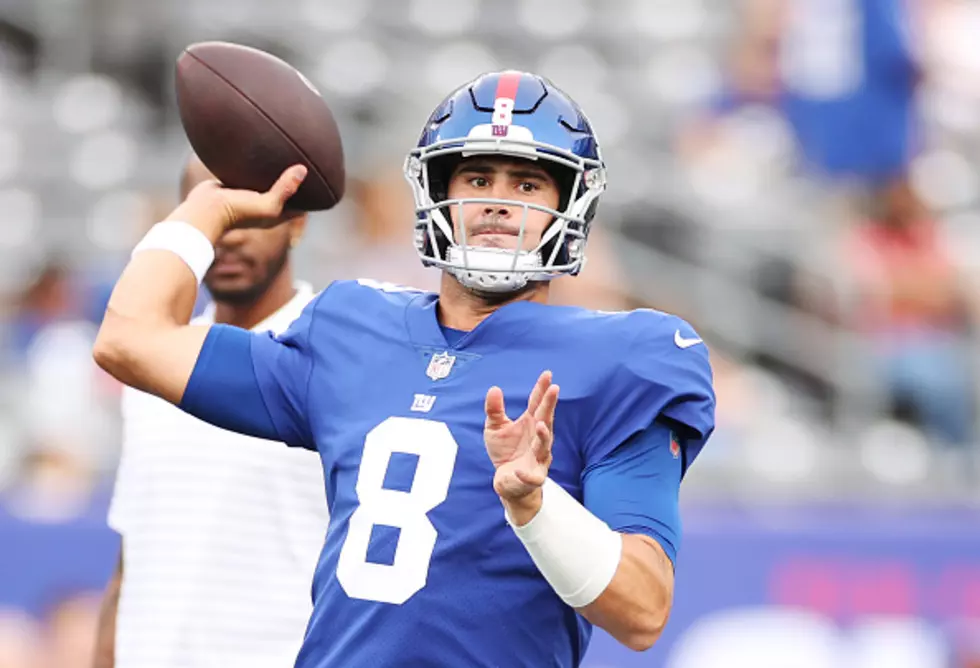 How Impressive Were The NY Giants In Their Week 2 Win On Sunday?
Getty Images
The New York Football Giants are 2-0.  I know it sounds strange saying that since it is the first time they have been in six years.  They defeated the Carolina Panthers 19-16 in a relatively low scoring defensive battle.  I thought the defense played great especially with the fact that three of their key pieces were missing.  Wink Martindale did a great job containing Christian McCaffrey by using several different schemes and blitzes.  He had the right defensive personnel on the field at the right times all game long.  The Giants will have to fix their sluggish starts in the first half but have made the necessary adjustments and had great second halves in both games.  Here is my quick take on this from The Times Union:
Head Coach Brian Daboll is already changing the culture with the Giants. In just two weeks you can see how Daboll is putting his mark on the team and organization. Let's face it, the Giants aren't supposed to be very good this season but they are 2-0 to start the season for the first time since 2016. The Giants could win their next two games at home against Dallas and Chicago. How about a 4-0 start to the season? Winning solves a lot of problems, and right now the Giants are winning games, which changes the culture.
MJ and I were joined by our good friend Jordan Raanan earlier this morning right here on Big Board Sports.  Jordan has been covering the Giants for ESPN for many years now.  Below is our full interview with him.
Brian Daboll and Joe Schoen are clearly looking like the right hires thus far as their attitude and approach is paying massive dividends.  It is only two games but the Giants have two winnable matchups coming up vs the Cowboys on Monday night and then vs the Bears in week four.
The 10 New York Giants You Need To Know In 2022
The New York Giants roster is thin. New general manager, Joe Schoen and new head coach, Brian Daboll need these key players to perform well to in order to improve upon last season's dismal 4 win campaign.
See Photos Of Eli Manning And Other NY Giants Stars Training In Albany
Head coach Jim Fassel and company used the facilities at the University at Albany each preseason for over a decade, as some of the best Big Blue beasts tore it up in the Capital Region before taking the field in the NFL.
More From 103.9 The Breeze