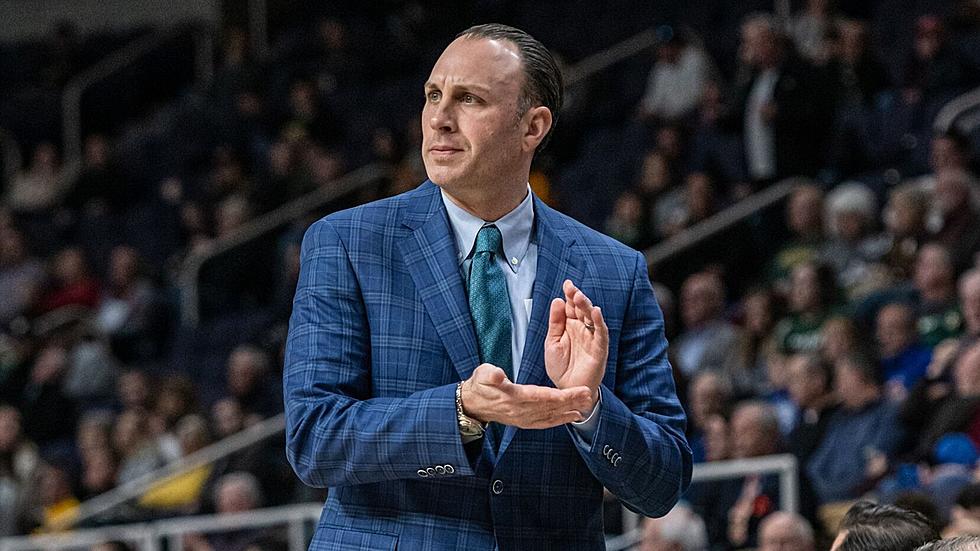 How Will Coach Carm And Siena Men's Basketball Do In 2022-23?
Facebook / Metro Atlantic Athletic Conference
We are less than two months away from the college basketball season and I can't wait.  The Siena men's basketball team is entering the 2022-23 season with high expectations after a strong MAAC regular season last year which featured a home win over Rick Pitino and Iona.  They return several key players and will also have some exciting new freshman to watch this year.  Head Coach Carm Maciariello has done an excellent job since he took over the program and has exceeded Siena's preseason expectations each year.  Here is my quick take on this from The Times Union:
I spent a portion of my Monday watching the first practice for the Siena men's basketball team, and was very impressed with what I saw. Head coach Carmen Maciariello has plenty of good parts including veteran leadership from Jackson Stormo and Jayce Johnson. Andrew Platek from Guilderland is back for one more season, and he can really play. Not sure where Siena will be picked in the MAAC, but this team will be better than it's preseason prediction.
MJ and I discussed Siena earlier this morning right here on Big Board Sports.  We both agree that it will be a fun year to watch Siena as they have a lot of good players for this upcoming season.  Below is our full conversation on this.
The Siena fans should be very excited for this season.  They are some of the most dedicated fans around the Capital Region and I witnessed first hand on Monday how good of a team Siena has.  Not to mention, the Albany Cup is back between Siena and UAlbany in early November at the MVP Arena.  The countdown to college basketball is on.
'Onions, Double Order!' Relive Siena's Upset Win over Ohio State
In one of the greatest college basketball games in Capital Region history, Siena upset Ohio State in the 2009 NCAA Hoops Tournament. Relive it through these photos.
Did You Know These Ten Bands Have Sold Out Albany's MVP Arena?
The MVP Arena (or whatever it was called at the time) has welcomed a number of legendary bands, and these ten left no seats available when they took the stage.
More From 103.9 The Breeze