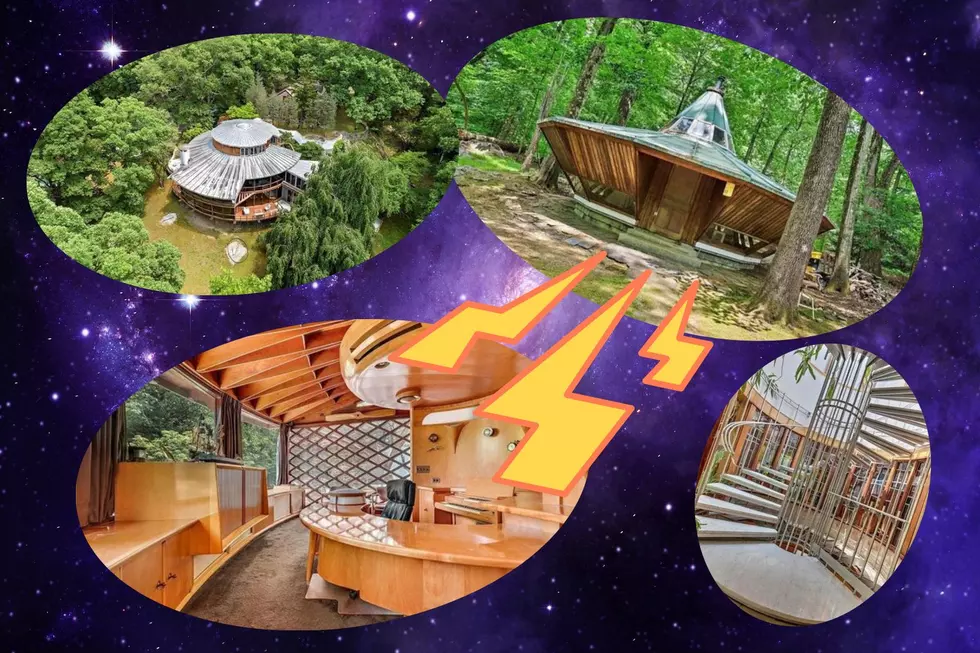 Comedy Legend's Hidden Upstate UFO Home Is A Mid-Century Dream
Canva/Realtor.com
So many legendary celebrities have chosen to make their homes in Upstate New York. Paul Rudd lives in Rhinebeck, where he co-owns a candy store with Jeffrey Dean Morgan. Kelsey Grammer has a house in New Kingston and is always popping up around the Capital Region. Soccer team mogul Ryan Reynolds has a place in the Hudson Valley.
Most of these homes are massive compounds, focused on escaping the paparazzi and public eye. But did you know that one comedy icon had his Upstate home custom built to be as eye-catching as possible? Not only is it a mid-century modern dream, it's a spaceship.
Jackie Gleason, aka "The Great One", was a New York native who conquered the world of comedy during his lifetime with shows and movies like The Honeymooners, The Hustler, and Smokey and the Bandit. A comedian, writer, and music composer, Gleason was a household name – who built himself one heck of a household in the woods near Cortlandt Manor that has to be seen to be believed. Frank Sinatra, Marilyn Monroe, and Joe DiMaggio all partied here.
See Inside Jackie Gleason's Upstate New York Spaceship House
Celebrities You Might Run Into In Upstate New York...Because They Live Here
More From 103.9 The Breeze