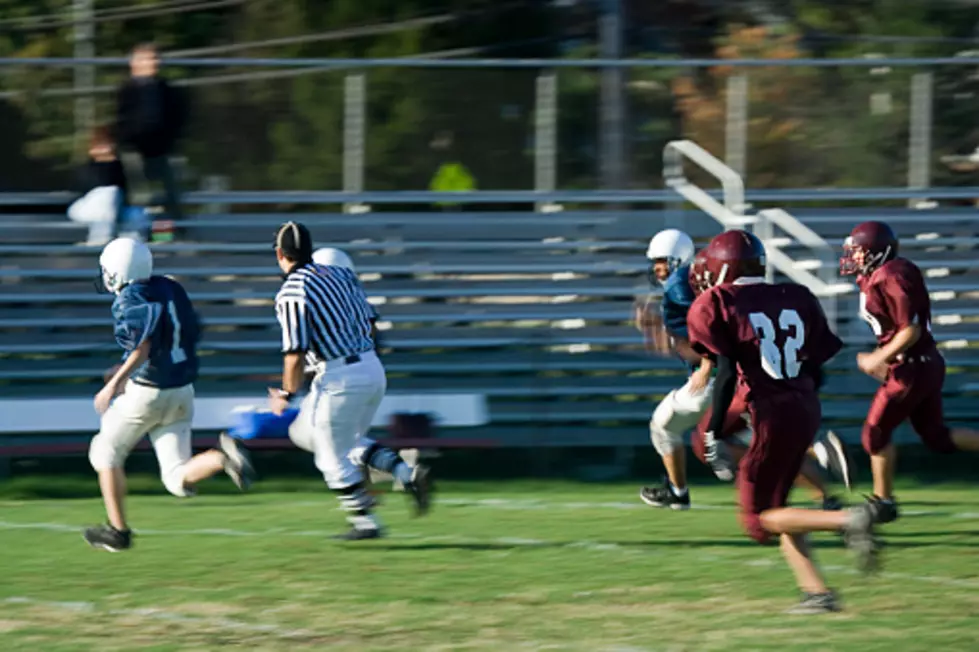 Just How Good Has CBA Quarterback Donald Jones Been This Season?
Getty Images/iStockphoto
One thing is for certain this year in Capital Region high school football, CBA is very good.  The Brothers are off to an undefeated start with their star quarterback Donald Jones.  He could be a Division One secondary player because of his size, speed, and athleticism.  Head Coach Bobby Burns has himself another good team with signature wins over Shaker and Shen.  The defending champs are certainly in striking distance to repeat and back to back Super Bowls.  It is going to be hard to find a team that can take down CBA this season as seen in my quick take from The Times Union: 
After five weeks of the high school football season, it's clear to me CBA is the best Class AA team again this season. Junior Quarterback Donald Jones is so athletic, and a player who can beat you with both his legs and arm. Shen has a good defense, and he broke off two long runs for touchdowns against the Plainsmen. Shaker made adjustments in the second half of their overtime loss to the Brothers, but CBA still won and Jones has success through the air. Teams can score on the CBA defense, but keeping their offense out of the end zone, is nearly impossible. CBA won the AA Super Bowl last year, and they are well on their way to a repeat.
MJ and I have had on Bobby Burns right here multiple times on Big Board Sports.  Earlier this morning, we briefly discussed Donald Jones and his impact on CBA and the Suburban Council overall.  Below is our conversation on this.
CBA will host Guilderland this Friday night at 7 pm and look to stay undefeated and improve to a 7-0 overall record.
The Capital Region's Ten Best Private High Schools
With enrollment down across New York Public Schools, enrollment in private schools is up. Here are the ten best private high schools in the Capital Region.
The Ten Best High Schools for Athletes in the Capital Region
These are the ten high schools in the Capital Region with the highest-rated athletics programs, giving young athletes the best chance to reach the NCAA.
More From 103.9 The Breeze