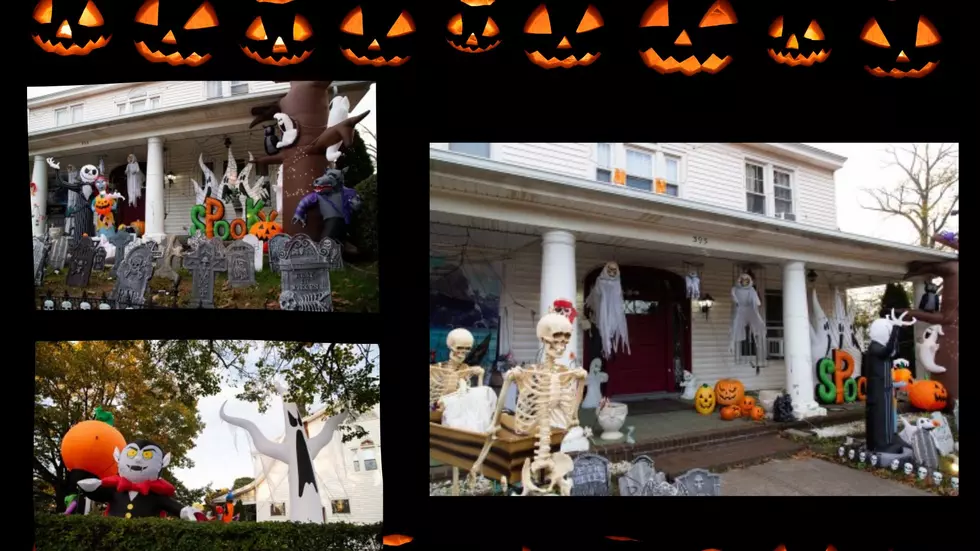 Killer Commitment! Display in Albany Wins Halloween Each Year!
Photo: Brian Cody TSM
I'm consistently amazed at how much effort families in the Capital Region put into their home Halloween displays, and I say this as someone who likes seeing it, but shudders at the thought of having to set up, break down, store, and PAY for all these things.  But it's a commitment like this we love to see.
Killer Commitment! This is one of the absolute best Halloween homes in Albany County and they've been doing it bigger and better each year for over a quarter century!
See More of the Capital Region's Best Decorated Halloween Homes Below
The home which is located on Manning Blvd. in Albany gets very crowded on Halloween night, not just from trick-or-treaters - people park blocks away from the house just so they can walk up to it and take a look around!
As you'll see in the photo gallery below, their incredible display has something for everyone. From the subdued to spooky, this house goes all out -here's a closer look at the Albany home that simply slays Halloween each year.
Spooktacular Halloween Home in Albany Has Been Killing It for Over 25 Years
Skeleton Crew is Ready for Halloween in Albany County!
Make no bones about it, those Albany skeletons are some of the most talked-about Halloween decorations in the area, but it's not just because they are literally the size of the home they adorn, but because most people who heard about them and want to see them, don't necessarily know where to look.
What Secret Hides Inside the Walls of this Hair-Raising Albany Home?
More From 103.9 The Breeze