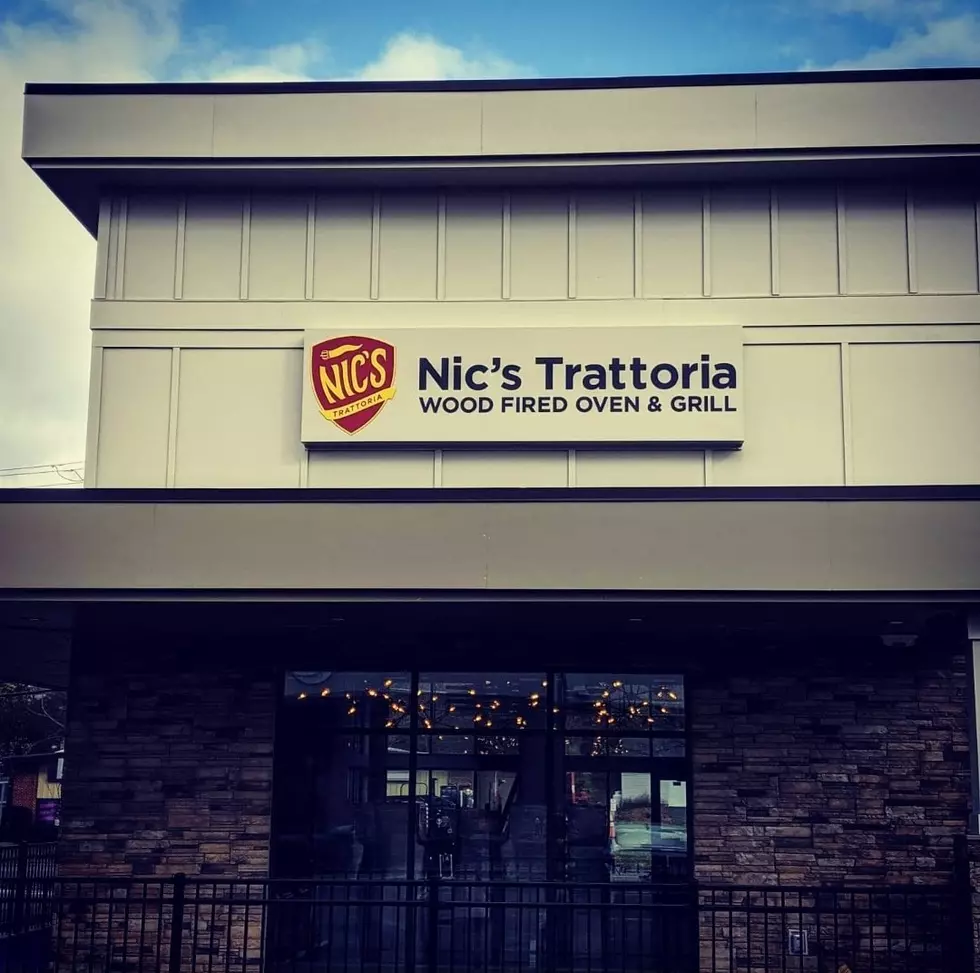 New Authentic Italian Restaurant Opens in East Greenbush
Nic's Trattoria/Facebook
One of my goals since moving to Upstate New York is to try a lot of really good pizza and Italian restaurants. I have found quite a few really good ones and I can't wait to try this new one in East Greenbush.
One of the pizza places my family loves is LaBella Pizza in Wynantskill. Awesome pizza and Italian dishes. It's been owned by Angelo Nicoletta for the last 20 years. Now, the owner's son's, Rocco and Michael Nicoletta have opened their own place in East Greenbush. It's called Nic's Trattoria and it's at the corner of Columbia Turnpike and Springhurst Drive in East Greenbush. According to Google, "A trattoria is an Italian-style eating establishment that is generally much less formal than a ristorante, but more formal than an osteria."
They decided to open the restaurant with a more authentic Italian feel to their dishes instead of the more traditional Italian-American type Italian places around according to the article in the Albany Business Review.
To really get that authentic Italian feel they even bought a wood-fired and had it imported from Italy.  They serve Neapolitan-style pizzas, homemade pasta, and grilled entrees. Obviously, opening a new business during the pandemic is a tough thing, but the brothers have take steps to adapt to the changing restaurant landscape. They opened with a soft opening in December and are now ready to fully open for dinner.
Currently, during the pandemic, they are offering a take-out option and they are limiting dining to dinner, but might open for lunch as well after the holiday season.
Enter your number to get our free mobile app
12 Cool and Unique Facts About the Capital Region
More From 103.9 The Breeze