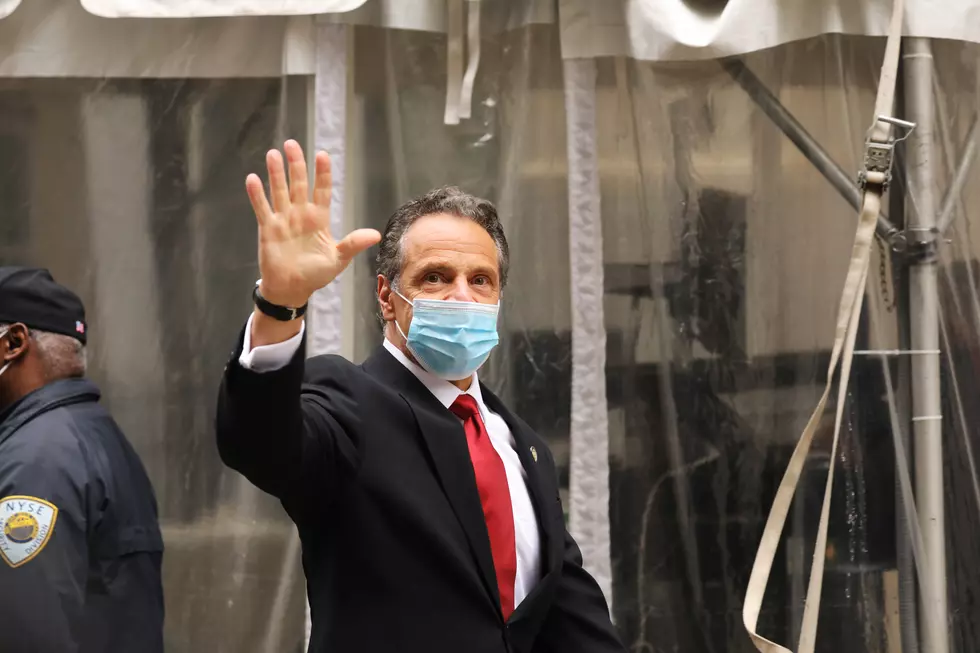 New York Legislators At Odds With Cuomo Over Reopening
Getty Images
Governor Andrew Cuomo has been seen on televisions all over the nation as New York's leader during the COVID-19 pandemic. Throughout the pandemic, he talked about using data and metrics to determine the different phases of New York's reopening plans.
According to Times Union, New York Republican Chairman Langworthy is not happy with Governor Cuomo at all. He is calling for members of the legislature to return back to the session immediately to rein Governor Cuomo in. Chairman Langworthy said, "The legislature needs to immediately get back here, do their work, and do their jobs to rein in this power. We live in a representative democracy, not a dictatorship, and it's up to leader Stewart-Cousins and Speaker Heastie to reclaim that right for the people in the state of New York." He stated that Governor Cuomo's extended powers were only meant to be temporary, while he was handling the COVID-19 pandemic.
Chairman Langworthy's most recent complaint is about Governor Cuomo's hesitation to open indoor spaces like movie theaters, malls, and fitness centers. These spaces were originally slated to open last week, but Governor Cuomo delayed the openings while he analyzed recent data. When Governor Cuomo announced that he was delaying opening some indoor spaces, he expressed concern over air-conditioning and the safety of the air quality.
So, it looks like members of our government are at odds over our re-opening strategies. Some people think that we should handle the economy over public safety, some people believe the opposite, that public safety should come first.
Enter your number to get our free mobile app
People Who Have a #CuomoCrush
READ: People Who Have a #CuomoCrush
More From 103.9 The Breeze