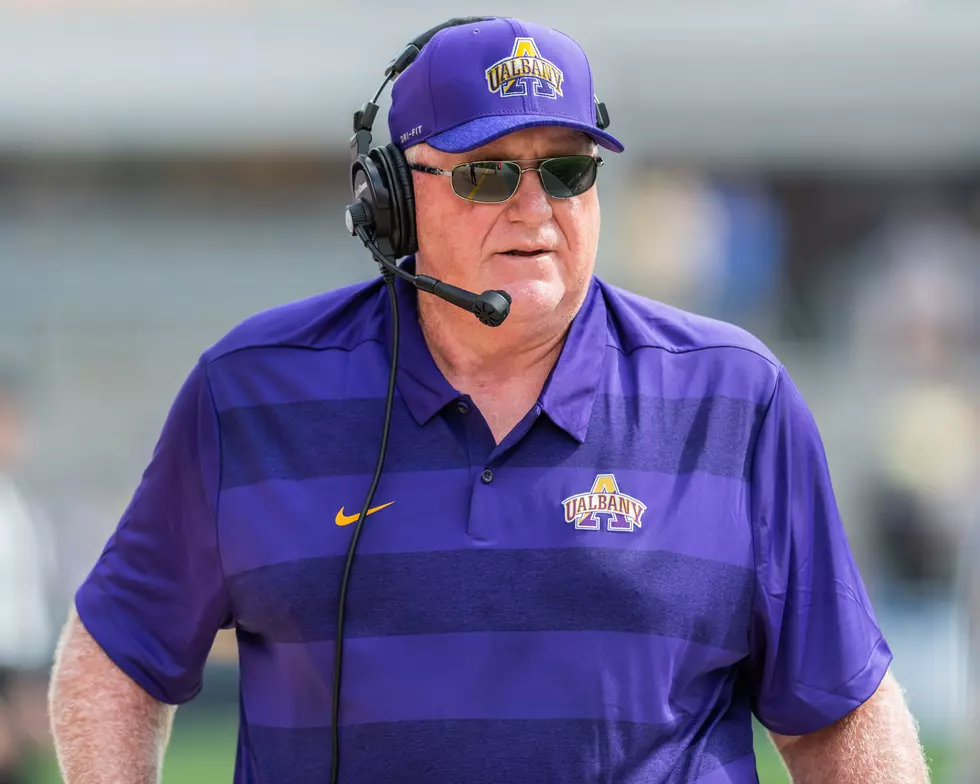 Not Panicked: Gattuso and Great Danes Getting In Sync on Bye Week
Photo - Bill Ziskin
The bye week in the UAlbany football schedule comes at a perfect time after their 0-3 start. It's a brutal schedule with 2 of their first 3 games coming against North Dakota State and Syracuse. Great Danes were double digit underdogs in both. A better judge of this year's team starts October 2nd at Delaware when the UAlbany begins a string of CAA games. Head Coach Greg Gattuso has some work to do with his team, but only one conference game has been played to date, and it's way too early to push the panic button.
That was my quick take on the beginning of the UAlbany Great Dane Football season and I read it out loud to the head coach Greg Gattuso. You can listen to our extensive talk with him above but I can tell you that he agrees with my take and that he is not panicked. There is a lot of good stuff in the interview including a reaction to Syracuse trying to run up the score in the game this past Saturday, the irony of their two games in a dome this season and when are we going to Hawaii? That was on top of my mind today as that would be an awesome trip.
When all is said and done on the interview with coach, I will say that he feels confident in what this team can do after their BYE week. RB Karl Mofor is hungry and the defense has been a strength for this team and the depth at WR is there too. Time will tell if they can make a run in the CAA conference.
KEEP READING: 15 Natural Ways to Improve Your Sleep
More From 103.9 The Breeze