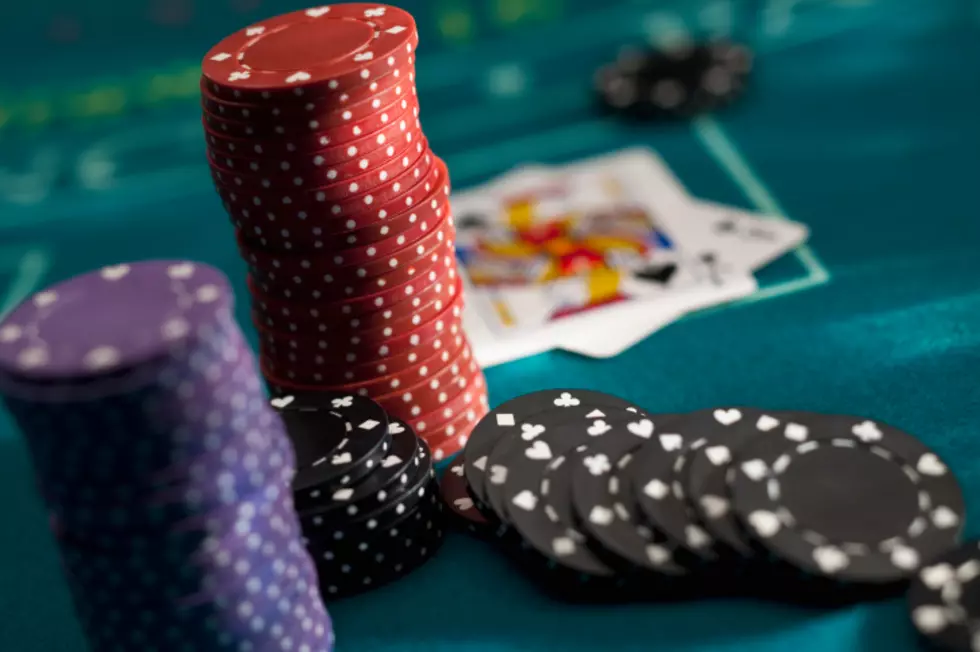 Players Think Poker at Rivers is Folding
Comstock Images
With each passing week, more casinos in the Northeast open up while Capital Region gamblers wait for any news on the reopening of Rivers in Schenectady.  Eventually, it's
going to happen
, but when?
Here we are in the middle of July and much of what we've heard from Rivers is that they have an extensive reopening plan but are waiting for the state's approval. There was also news recently about a potential
massive furlough
that could leave as many as a thousand employees out of work.
There is one thing about Rivers reopening that most people I've spoken to feel pretty confident about; the poker room will not be a part of it.
It's important to note that this is not written in stone, and things may change. I too am a poker player and this really bums me out.  I may not frequent Rivers as much as some of the regulars - maybe once or twice a month if I'm lucky - but I have many friends who are quite regular.
One friend who asked to be referred to as 'Deeper Throat' told me last week that he's had conversations with "guys who wear suits" and they've basically told him that the poker room is kaput.  As a result, thousands of area Texas hold 'em players will be left without a chip or a chair.
It all comes down to the bottom line and if you think about how casinos have been ravaged by the pandemic, it makes sense.  When Rivers does reopen, they'll need to do so firing on all cylinders.  Operating a marginally profitable poker room just doesn't make financial sense.
The reality is, most casinos make very little money from poker players.  The dealers can make a living, but generally casino - or the house - doesn't make much money because the big bucks are exchanged player to player, not player to house.
Think about it this way (and this is not a knock on Rivers because I loved playing cards there and they always treated me great in the poker room) but when casinos effectively eliminate gamblers (in this case poker players) from their establishment, it tells you exactly how much they value them as clients. To put it bluntly,  the poker player is to a casino what someone who orders lemon water and chicken tenders is to a fancy restaurant.
The poker room will undoubtedly make way for more slot machines which make boatloads of money for the casino with a fraction of the operating costs.
I reached out to Rivers PR and they respectfully declined to comment on the record regarding poker.
In the meantime, poker players in the Capital Region will go back to playing house games or club games that are less comfortable and safe, but just as available and juicy.
'Deeper Throat' tells me he's already getting text messages from the area poker community promoting new games that start this week outside of Rivers.
So while it's not exactly a done deal, the return of Rivers poker at this point, unfortunately, seems stuck in the muck.
Enter your number to get our free mobile app
CHECK IT OUT: How To Unlock Your iPhone With Your Voice
More From 103.9 The Breeze