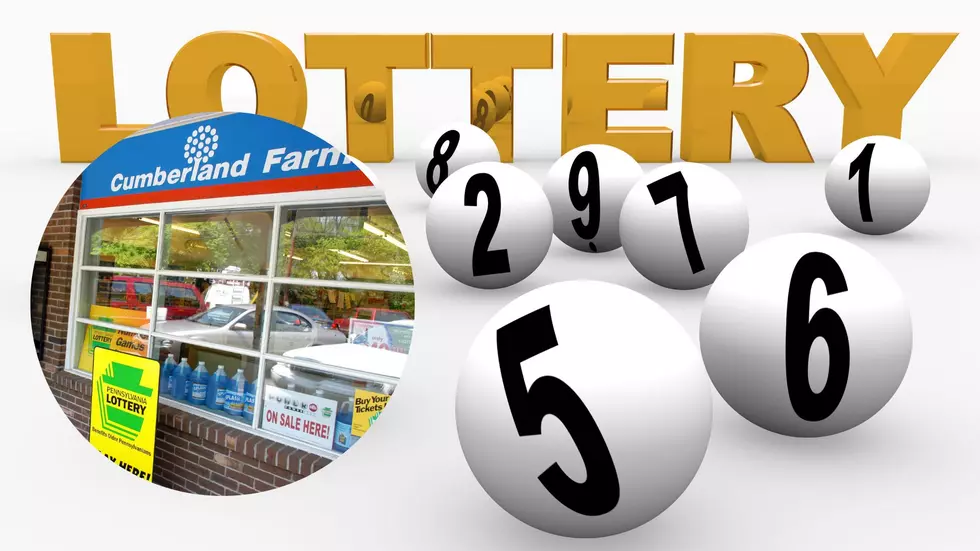 Saratoga County Lands $1M Winner from Massive Mega Million Lottery
Photo: Canva, Getty Images
There was no grand prize winner in Tuesday night's Mega Millions, but there were two 1 million dollar winners from New York, including one from Saratoga County!
The winning numbers for Tuesday's $830 million Mega Million jackpot drawing were 29, 63, 66, 7, and 60 with a Megaball of 15.
Mega Millions is played in 45 states as well as Washington, D.C., and the U.S. Virgin Islands.  Mega Million jackpots start at $20 million and grow based on game sales and the odds of winning the jackpot on a $2 ticket are 1 in 303 million.
While there was no grand prize winner in last night's ginormous drawing, there was one $3M dollar winner, and eight $1M dollar winners - and of the million dollar prizes, two winners were from New York - one from Saratoga County!
According to the New York Lottery website, the winning tickets were sold in Arizona, Florida, Illinois, New Jersey, New York, and  Ohio.  The New York ticket sold in Upstate came from the Cumberland Farms at 103 Maple Street, Corinth.
Back in January, we told you about the million-dollar winning ticket sold at Stewart's in Slingerlands that was a piece of the $600 million dollar Powerball jackpot.
The next Mega Millions drawing will take place on Friday night - and the massive grand prize is expected to swell to well over one BILLION dollars!
According to NBC New York, the record Mega Millions prize is $1.536 billion, sold in Oct. 2018, but Powerball holds the world record for a jackpot.  That prize was worth $1.586 billion and was shared among three winning tickets back on Jan. 13, 2016.
Star Trek Icon William Shatner Goes Boating on Lake George
3 New York Cities Ranked Among 50 Worst To Live In US
Whether you agree or disagree, Roadsnacks has put together their list of the 50 Worst US Cities to live in based on crime rates, poor quality of life, weak job market, and their overall lack of culture. We 100% disagree with these rankings as all three of these cities are full of life and have so much to offer. Not to mention - how many times have we actually made these cities a destination for a getaway of some sort?
So feel free to pick apart this list and sneer as you read it! You will find each of the NY cities included on this list below, with their rank among the 50 worst in the United States.
More From 103.9 The Breeze