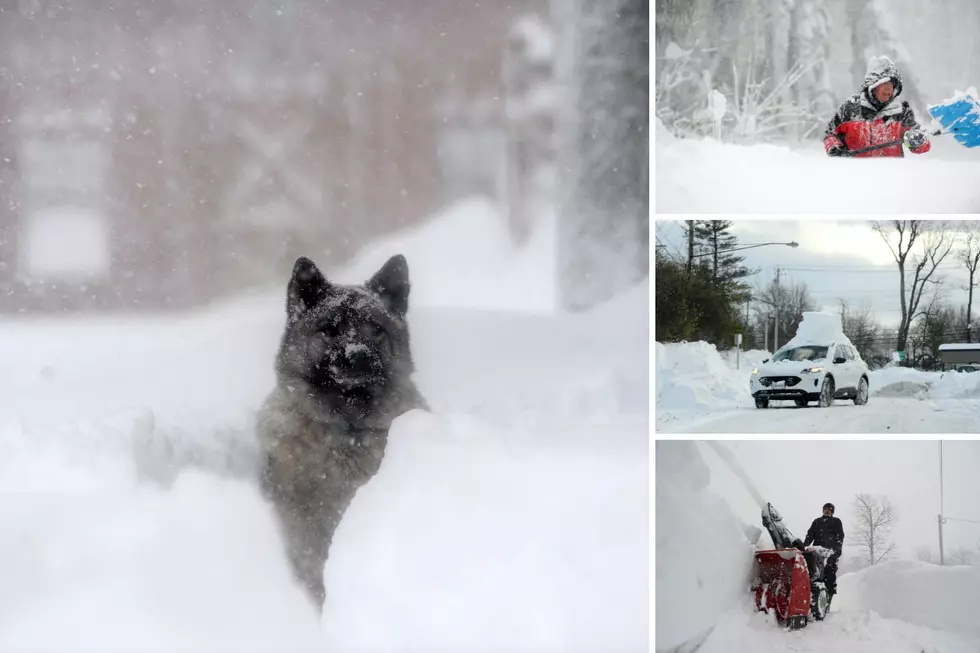 6′ Deep In WNY! See Buffalo's Historic Weekend Lake Effect Snow
Getty Images/Canva
It's been a weekend that will likely be long-remembered in Western New York. Lake effect snow has dumped feet on the city, shutting practically everything in the region down before Thanksgiving week.
The majority of the accumulation happened Thursday, Friday, and Saturday. As additional snow falls, there is a fear that the wet, heavy snow could collapse roofs. Three people have already died from the storm - two of which were related to cardiac arrest from clearing snow.
It's been decades since Buffalo has seen a single November snowfall like this. The National Weather Service in Buffalo reported snowfall up to three inches per hour. Natural Bridge received more than six feet of snow by Saturday, as did Highmark Stadium where the Bills play.
Sunday's game against the Browns had to be moved to Detroit's Ford Field. This is only the fifth time in history an NFL game had to be postponed by snow. The last time was another Bills game - in 2014  against the Jets.
77" In 48 Hours - A Look At WNY's Record Breaking Lake Effect Snowstorm
The wet and heavy lake effect snowstorm pelted the area, making traveling impossible. Flights were canceled at Buffalo-Niagara Airport, causing headaches for travelers heading into the Thanksgiving holiday week. Driving bans are in effect in multiple WNY counties, making it illegal for employers to require their workers to commute.
Here's some snapshots of what it looks like on the ground:
Southtowns Lake Effect Snow Pictures
More From 103.9 The Breeze