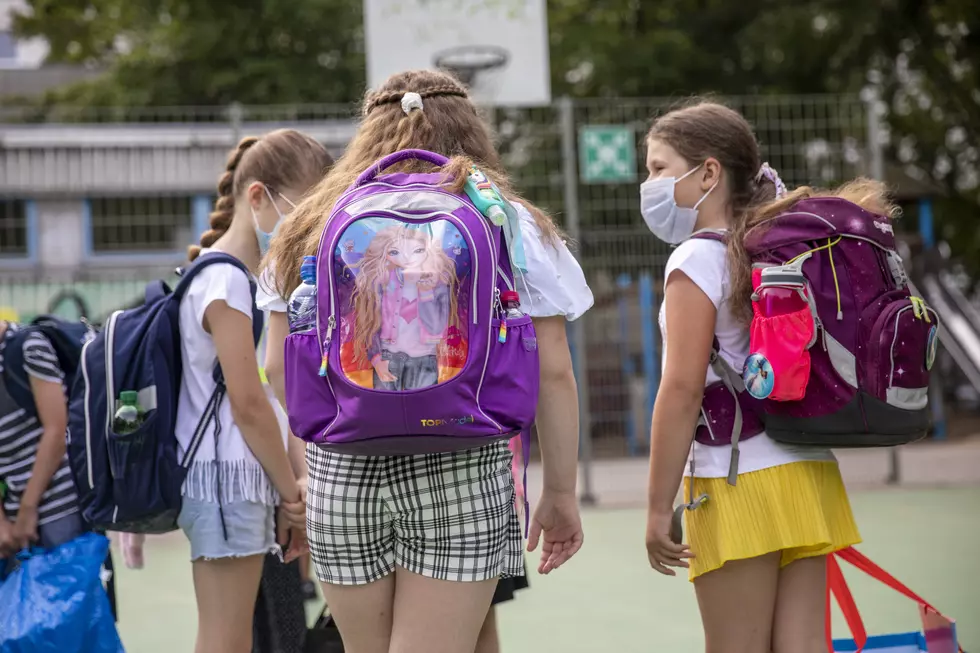 Should New York State Set Guidelines For Mask This School Year?
Getty Images
Summer vacations are coming to a close and school districts throughout the state are making plans to reopen safely in the fall. The governor's office announced that they have no intention of offering guidance to local school districts.
It seems like common sense that schools would try to open for in-person learning as safely as possible. It also seems like a no-brainer that the state would offer guidance to local school districts on what they need to do to open schools safely. But the governor's office says that they are not getting involved, and they will not issue any safety guidelines.
According to Pix 11, a spokesperson for the governor's office says that the COVID-19 state of emergency has been rescinded, therefore, it is up to each jurisdiction to establish safety guidelines for reopening schools. Dr. Howard Zucker is the State Health Commissioner and he recently addressed the issue. He said, "Schools and school districts should develop plans to open in person in the fall as safely as possible, and I recommend following guidance from the CDC and local health departments."
Betsy Rosa, the State Commissioner of Education, does not agree with Mr. Zucker's assessment. She says that the Health Department has a responsibility to protect public health, especially in these uncertain times.
Each jurisdiction in the state is now scrambling to put concrete plans in place for school safely. Vaccinations will be one important part of their plans, but many school children are not eligible for vaccinations and their safety depends on the decisions that adults make for them.
Our children deserve a safe environment where they can learn and grow. State officials need to work along with local jurisdictions to make sure our children are as healthy and safe as possible.
See Striking Photos of the Tourism Industry During COVID-19
More From 103.9 The Breeze