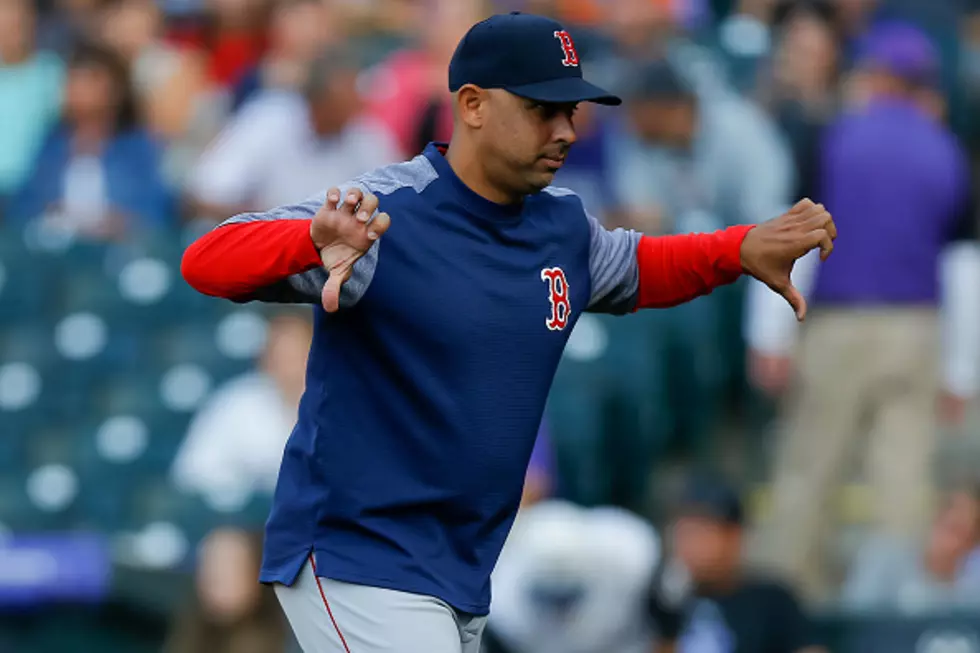 Should The New York Yankees Be Worried About The Boston Red Sox?
Getty Images
As good as the New York Yankees have been, don't sleep on the Boston Red Sox.  Whiley they are currently 13 and a half games back of their bitter rivals from the Bronx, they have dug themselves out of deep hole and are continuing to win ball games.  The Red Sox can hit as they have three guys in Rafael Devers, Xander Bogaerts, and JD Martinez who all hit above .300. for batting average.  The main problem with them to start the season was their starting pitching.  They have now receieved some quality starts from guys like Nick Pivetta, Michael Wacha, Nathan Eovaldi, and sometimes Garrett Whitlock.  Here is my quick take on this from the Times Union:
Don't count out the Boston Red Sox. While I don't think they will catch the New York Yankees, the Red Sox are a playoff team and when ace pitcher Chris Sale returns, they will be a major factor in the second half of the season. The offense is plenty good enough, led by a red hot Trevor Story. Manager Alex Cora has a way of pushing all right buttons, and Boston is very much a dangerous team in the American League East.
MJ and I had a quick discussion on this earlier this morning right here on Big Board Sports.  Below is our conversation on the Boston Red Sox.
It will be tough for the entire American League East to catch the New York Yankees at this blistering pace, but don't ignore Boston.  They have owned the Yankees recently and manager Alex Cora is a major reason why.
Babe Ruth Played in Albany Against the Senators
The Sultan of Swat. The Great Bambino. The Babe. George Herman "Babe" Ruth is one of the best baseball players of all-time, and he played a bit of baseball right here in Albany in the late 1920's.
The Amount of Crime Reported in Albany Every Year Since 1996
New York State's Crime Index breaks down crime statistics by county, and this is how many crimes have been reported to Albany's City PD since the year 1996.
More From 103.9 The Breeze