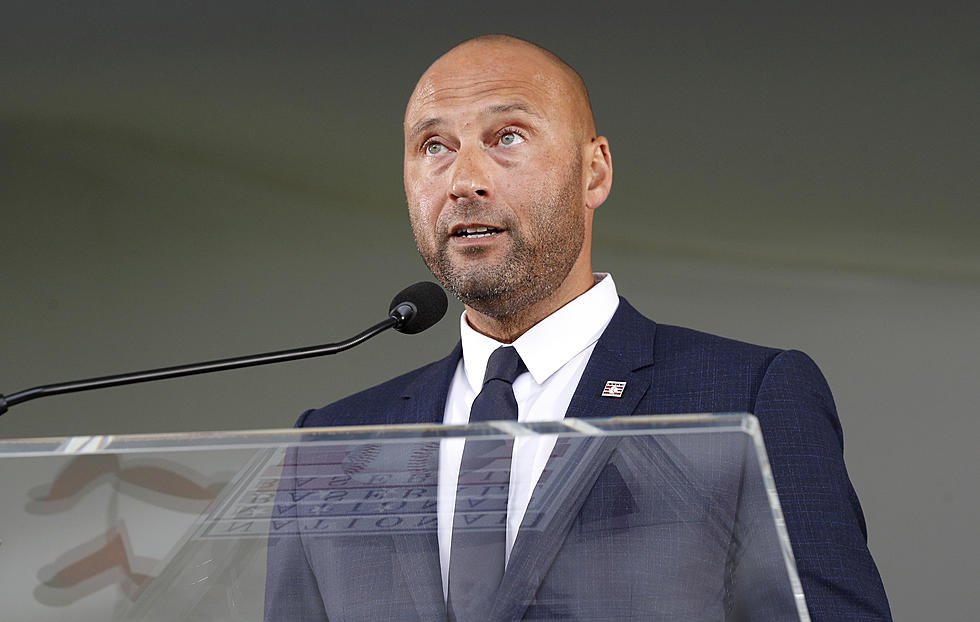 Should The New York Yankees Hire Derek Jeter In The Front Office?
Getty Images
Yesterday Derek Jeter agreed to step down as the Marlins CEO.  The Marlins obviously have been rock bottom of the MLB for about the last decade and let's face it, Jeter struggled in the front office.  Being in the front office of an organization is a completely different ballgame and animal as Jeter eventually found out.  Being a player or a manager is totally different than the front office daily responsibilities.  Here is my quick take on this as seen in the Times Union:
Losing got old in a hurry for Derek Jeter. Five years into Ownership of the Miami Marlins and the Yankees Icon couldn't take any more losing, especially when he's not on the same page as his partners. I can't say I blame him. Jeter never warmed up to being an owner, and that happens. Look at how some assistant basketball coaches over the years just can't make it as a head coach because it's too big a jump. Maybe another time with another team Jeter will revisit ownership. In the meantime, Jeter will have plenty of other options in MLB.
My producer extraordinaire and colleague MJ and I had a conversation on Derek Jeter as it broke yesterday while we were live on location celebrating 50 years of business for Concord Pools and Spas in Latham.  Below is our conversation on this.
I really think that the New York Yankees should make a move and try to let Derek Jeter play a significant role in their front office.  I don't know what role that could be but I am sure Brian Cashman would love to utilize Jeter.  It would be an awesome opportunity for Jeter to improve the organization where he played 20 terrific seasons in the pinstripes.
Babe Ruth Played in Albany Against the Senators
The Sultan of Swat. The Great Bambino. The Babe. George Herman "Babe" Ruth is one of the best baseball players of all-time, and he played a bit of baseball right here in Albany in the late 1920's.
The Capital Region's Ten Best Donut Shops
Whether you spell them donut or doughnut, almost all of can agree on one thing: they're delicious. Up and down the Northway, the Capital Region boasts some incredible bakeries and donut shops. Here are ten that will make your mouth water!
More From 103.9 The Breeze