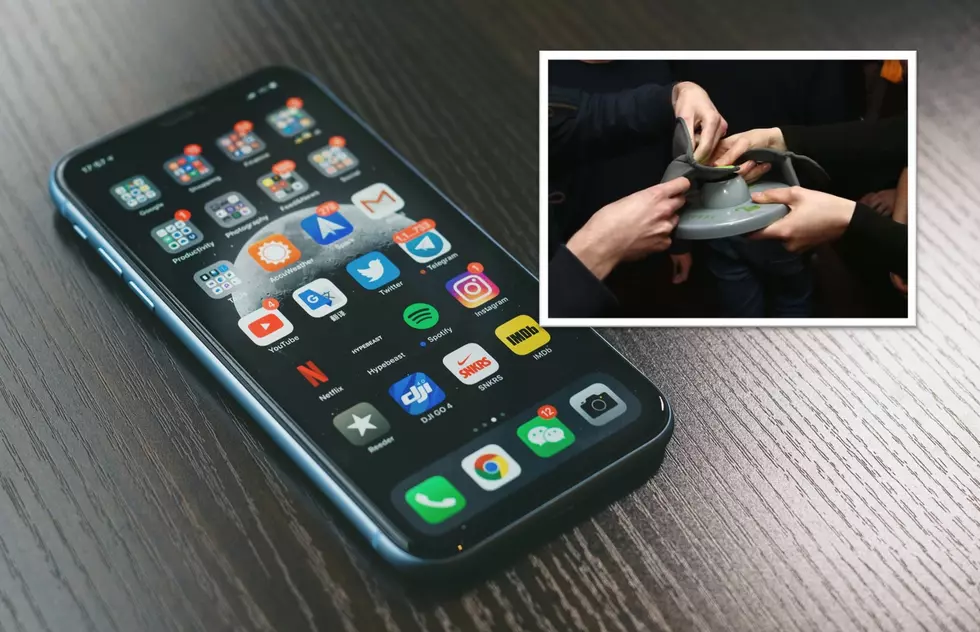 Shut Off! Capital Region School District Finds New Way to Ban Phones
Getty Images / Unsplash
As cell phones began to show up in classrooms when I was growing up, a new rule was put into place: off and away during the day.
While it was a catchy phrase for teachers to throw around, it didn't do much good, as students found new and exciting ways to use their phones in class, and there wasn't much that the staff could do to prevent it.
A Capital Region school district is taking "no phones in class" to a new level, with an innovation that may finally stymie social students.
---
Schoharie Central School District Takes "No Phones" to New Level
According to a report from WNYT Channel 13 in Albany, the Schoharie Central School District will introduce a new policy that will require students to lock their phones away for the duration of the school day.
The school district has partnered with company called Yondr, which provides venues with phone-sized pouches that allows you to lock your phone in a way that cannot be opened by a normal key. Each pouch has a custom magnetic unlocking system, which you can see below.
Yondr has become increasingly popular at concerts and comedy shows when the artist does not want their performance recorded and posted on the internet. Now, a school district has adopted the new technology, in an attempt to remove distracting cell phones from the classroom this coming year.
Of course, if I was a student, I would be livid hearing this news. For years, students have had the upper-hand on faculty and staff in the battle for cellular phone dominance, and no matter what teachers have tried to do, someone still manages to have their phone with them.
That being said, I understand the sentiment behind this decision, and I applaud Schoharie's school district for their creativity in solving this problem.
Now, let's be real with one another: I'm sure multiple calls have already been placed into the school district saying that my kid needs their phone with them for xyz reason. Will this new rule survive an entire school year?
That, I am simply unsure about.
Get Schooled! The Capital Region's Ten Best Public High Schools
From academics, to teachers, to clubs and activities offered, only a few local high schools stand above the rest. Here are the top ten, according to Niche.
How Do Capital Region High Schools Rank in the State of New York?
U.S. News has released their rankings of high schools in the United States, and when broken down by state, here is where Capital Region high schools rank.
More From 103.9 The Breeze