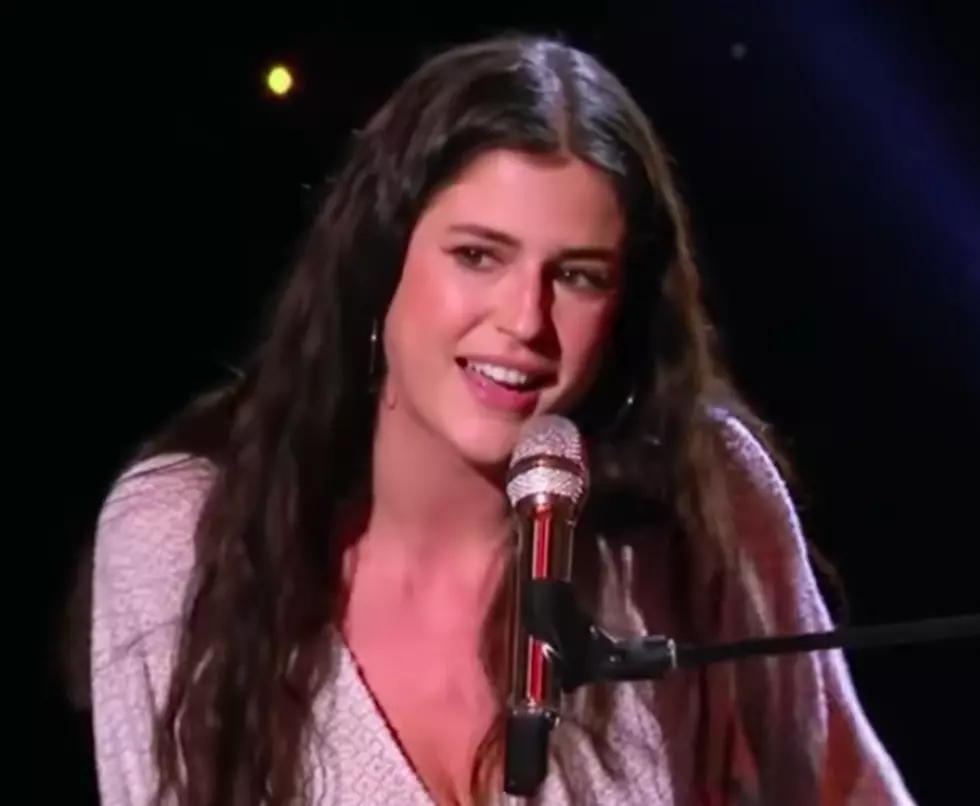 St. Rose Singer-Songwriter Survives on American Idol
St. Rose senior Julia Gargano advances on American Idol
It's been 3 weeks since Katy Perry gave St. Rose senior Julia Gargano the hug felt around the world on American Idol.  In the weeks that have followed since Gargano blew the judges away back on February 23rd, the show has since weeded out the lesser talent.  But last night, American Idol returned for Hollywood Week and the competition heated up.
Right out of the gate, fans of the show were re-introduced to Gargano, the 21-year-old St. Rose singer/songwriter who chose to sing a Brandi Carlile song called 'The Joke'. During this phase of the competition, judges don't speak directly to the performers, instead they huddle up and discuss amongst themselves after.
Katy Perry turned to Luke Bryan offering this about the Staten Island native, "I think she's amazing...she just kinda blew through that" to which Bryan simply replied, "I think she's incredible".
At that point, the show made it pretty clear that Gargano was a safe bet to make the cut in this phase, which she did.
There will be a few more phases of Hollywood Week before they move on to the 'live' rounds in which fans will be able to start casting their votes.  American Idol returns next Sunday and Monday night to ABC starting at 8PM.
Enter your number to get our free mobile app
More From 103.9 The Breeze