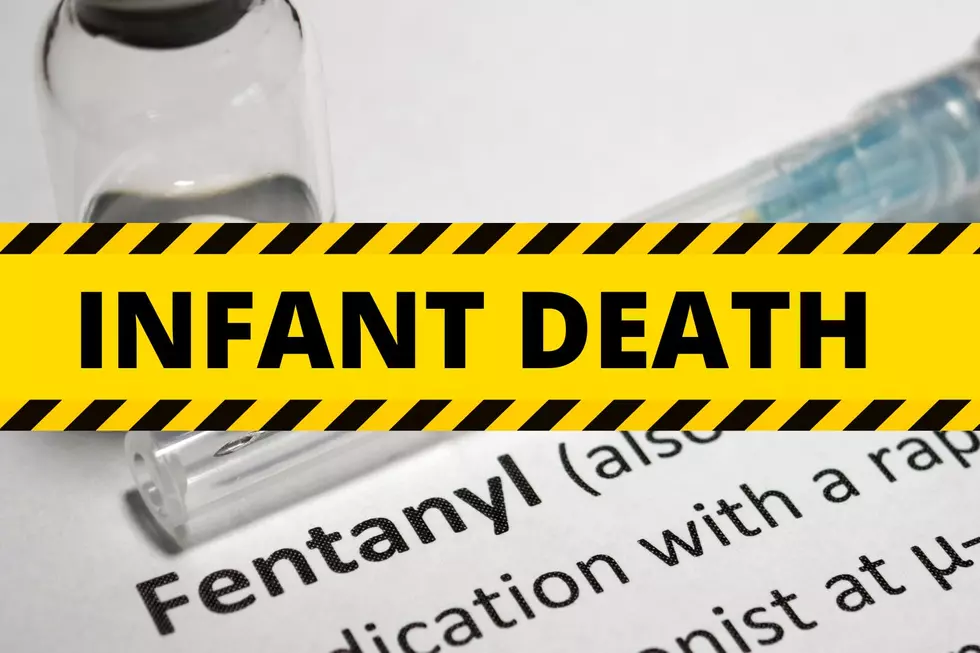 23x The Fatal Dose: Details Emerge In NY Infant's Fentanyl Death
Canva
We now have more details on the heartbreaking death of a Syracuse baby due to a fentanyl overdose. The 11-month-old's death on May 9 shocked the community and law enforcement, in a horrific new low of New York's opioid crisis.
Illicit fentanyl manufactured outside the US is frequently added to increase an illegal drug's potency. The New York State Department of Health says synthetic opioids, like fentanyl, are responsible for thousands of deaths each year, but Onondaga officials and law enforcement say they've never seen a case with an infant until now.
32 Times Lethal
Three nanograms per millimeter of fentanyl is enough to kill a fully grown adult. The 11-month-old had 69 nanograms per millimeter in his blood, according to the medical report obtained by the Syracuse Post-Standard.
Onondaga County Child Protective Services says to get that extreme amount of fentanyl in his bloodstream, the infant would have had to have "been covered in fentanyl or in contact with it for many hours," or have inhaled a substantial quantity of the synthetic opioid. The case's medical examiner says the child probably "went into cardiac arrest within minutes of consumption."
More Questions Come With The Answers
In a previous Post-Standard report, Onondaga County District Attorney Fitzpatrick believes the baby was given fentanyl by his 31-year-old mother and her 38-year-old boyfriend to get him to be quiet. That was confirmed by the full investigation.  Each of the couple faces charges of second-degree manslaughter.
The mother and her boyfriend were supposed to be under the supervision of the New York Office of Children and Family Services, but that social workers failed to properly check in on the family. Onondaga County also failed to report the infant's death to the state in the required time.
77" In 48 Hours - A Look At WNY's Record Breaking Lake Effect Snowstorm
The wet and heavy lake effect snowstorm pelted the area, making traveling impossible. Flights were canceled at Buffalo-Niagara Airport, causing headaches for travelers heading into the Thanksgiving holiday week. Driving bans are in effect in multiple WNY counties, making it illegal for employers to require their workers to commute.
Here's some snapshots of what it looks like on the ground:
These Are The 10 Most Stolen Vehicles in New York State
More From 103.9 The Breeze