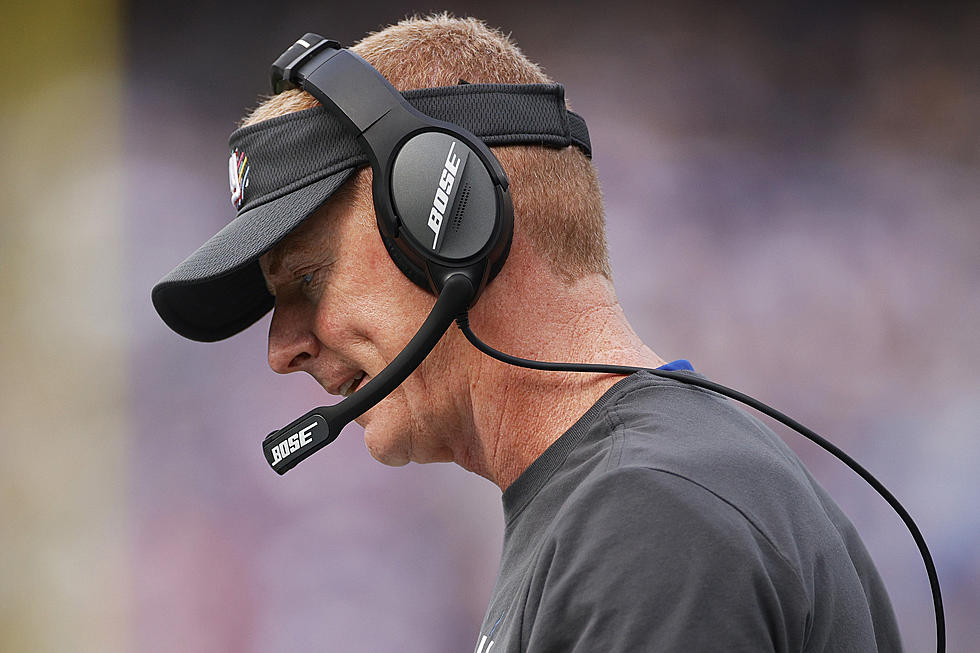 The New York Giants Have Finally Ended This Disastrous Experiment
Getty Images
"As a player there's some things I'd be frustrated about, too."
I read this quote in Mike Vaccaro's article in the New York Post this morning about the New York Giants' embarrassing loss to the Tampa Bay Buccaneers.
This quote is from Joe Judge, head coach of the New York Giants, and long-time coach with Bill Belichick and the New England Patriots. As many football fans know, the Patriots are all-business, and will never trash a member of their own, or a member of another team, in front of the microphone.
This comment, however, is about the closest you'll ever see Joe Judge get to criticizing a member of his staff. The comment was directed at offensive coordinator Jason Garrett, and as it turns out, he is no longer a member of the New York Giants' organization.
Plainly and simply put, this is the correct move, and nobody would've batted an eyelash if you did this weeks ago after the Los Angeles Rams blew your doors off.
The capabilities of the players on the Giants' offense, and the capabilities of Garrett as a play-caller, are two drastically different things. Garrett is very conservative, not overly unique, and will stick to his guns no matter what the game calls for.
The Giants, however, have a number of dynamic players, almost all of whom are being used incorrectly. Karadius Toney's insane athleticism is only showcased once or twice a game. Daniel Jones is fed to the wolves with repetitive pass calls. Kenny Golladay is simply ignored for most of the game every week.
None of this could continue, and the Giants FINALLY made the right call.
Former Cleveland Browns' head coach Freddie Kitchens will assume the role of play-caller for the time being, though quite frankly, a mop with a bucket for a head would've made me feel better about my team's chances of scoring points.
Go Blue!
See Photos Of Eli Manning And Other NY Giants Stars Training In Albany
Head coach Jim Fassel and company used the facilities at the University at Albany each preseason for over a decade, as some of the best Big Blue beasts tore it up in the Capital Region before taking the field in the NFL.
Inside Buffalo's Bruce Smith's Spook-tacular Quarterback Graveyard
Bruce Smith was an assassin at the linebacker position during his career, and he's created a memorial for the tens of QBs who were put into the ground by him on the football field.
More From 103.9 The Breeze