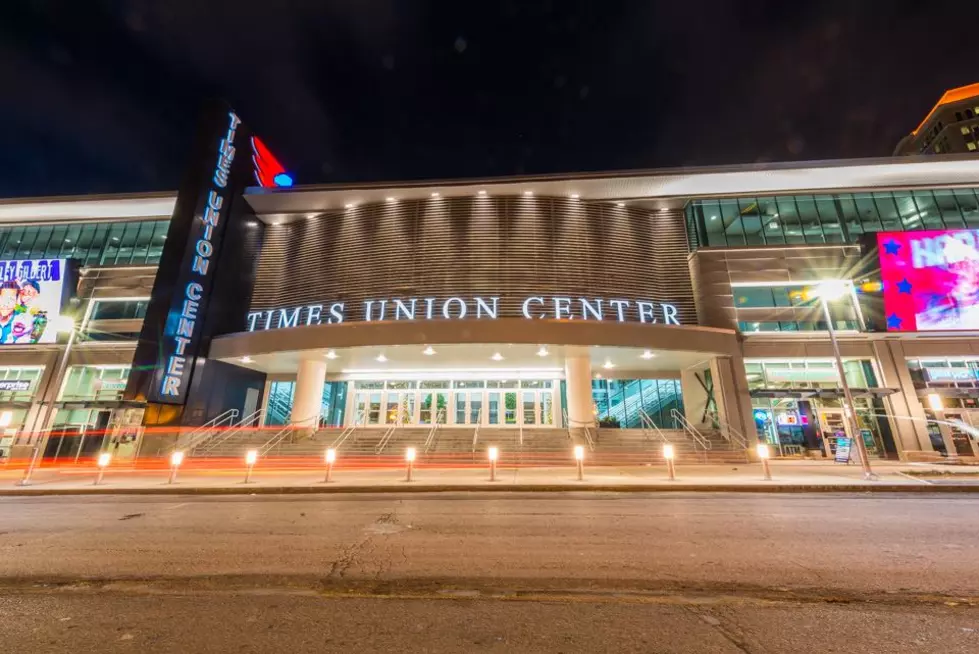 Times Union Center Opens Doors To Fans This March
Robert Simmons
Great News for sports fans in the Capital Region! Not only are the NCAA Division I Men's Ice Hockey Regional still coming to Albany but the Times Union Center plans on having fans in attendance. When the puck drops on March 27th 10% capacity of the Times Union Center will be in attendance.
The NCAA Division I Men's Ice Hockey Regional will be played at the Times Union Center on March 27th and 28th and thanks to loosening guidelines 10% capacity will be able to attend. In a press release from today Times Union Center General Manager Bob Belber Said
"We are so excited to be opening our doors to fans and thrilled that it is for a prestigious event
like NCAA Regional Hockey. We are working very closely with the New York State Department of Health to make sure that all
guidelines are being followed regarding social distancing, testing, and patron safety. We have
been working hard to get the building ready and look forward to opening our doors."
Approximately 1,400 fans will be able to purchase an all-session for $50 starting Monday, March 8th at 10 am.
According to the TUC all tickets will be sold in 2 person pods, and all pods will be a minimum of 9ft apart to
abide by NYS guidelines. In addition to a ticket, all fans will be required to provide a negative
PCR COVID-19 Test taken no more than 72 hours prior to the game. In addition, everyone in
attendance will be required to provide information for contact tracing, for all members of their
pod at the time of purchase.
I feel like Micheal Scott from "The Office yelling "OH MY GOD! IT'S HAPPENING!!" But I'm not telling you to stay calm. Fans at the Times Union Center for a major college sporting event feels right, dare I say feels normal? Or at least the first step as a sports fan towards returning to normal!
CHECK IT OUT: 100 sports records and the stories behind them
More From 103.9 The Breeze