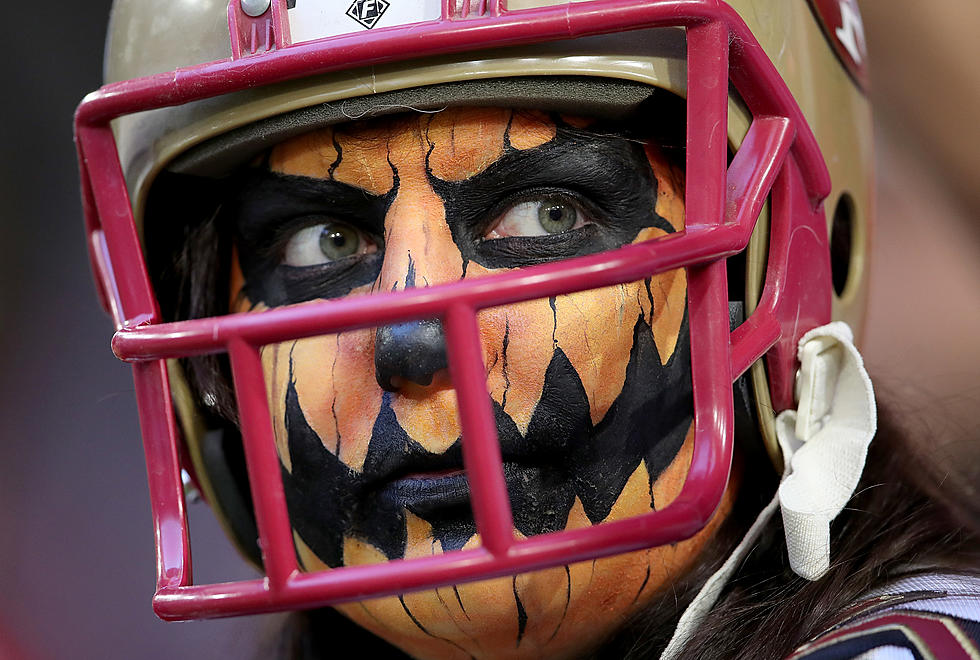 Top Ten Spook-tacular Capital Region Sports Halloween Costume Ideas
Getty Images
When you ask most sports fans what "Sunday" is, they'll probably respond with "it's Football Sunday" or "it's Game 5 of the World Series."
Believe it or not, there's actually something else happening. It's Halloween, too.
To be honest, we're all in a bit of limbo for Halloween this year. Yes, trick-or-treating will be a thing again, but I'm sure there will still be a bit of hesitation. Certain people will wear masks, others may ask for individual pieces instead of reaching into a bowl, and some may still feel unsafe going out altogether.
That being said, for those that choose to go, there are some FANTASTIC options to represent the Capital Region and Greater Albany sports world. Here are ten ideas I have for what you, and your family, can dress up as this Sunday.
Capital Region Sports Fan Options for Halloween Costumes
Have to go trick-or-treating, but want to represent your favorite team? Allow me to help you out!
Inside Buffalo's Bruce Smith's Spook-tacular Quarterback Graveyard
Bruce Smith was an assassin at the linebacker position during his career, and he's created a memorial for the tens of QBs who were put into the ground by him on the football field.
Telling The True Bills Mafia Fans, and the Fake Ones, Apart
The Buffalo Bills bandwagon is getting a bit too crowded for my liking. If you're not sure how committed the Bills fan in your life is, here's the test you need to run.
More From 103.9 The Breeze