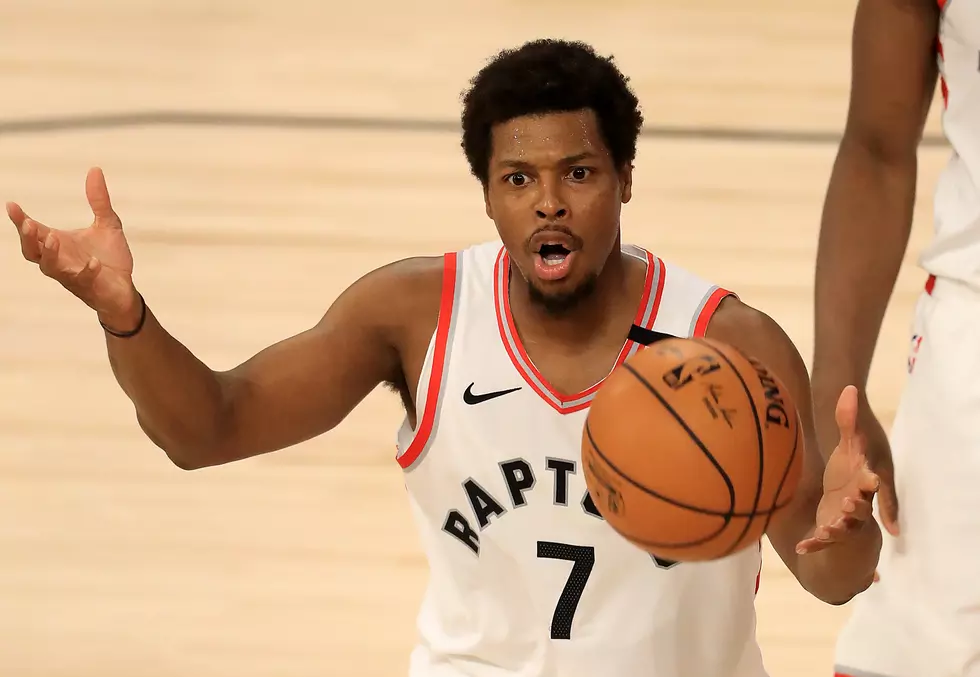 Upstate NY Bids Hard for NBA Team
Getty Images
Could the NBA's Toronto Raptors be coming to Upstate New York for the upcoming season?  If city officials have their way (and they're pushing hard)  it's a strong possibility.
The Capital Region of Upstate New York has always been known as a good basketball town.  Winning Siena and UA teams draw big crowds down at the Times Union Center and on the UA campus, Syracuse alums love and root hard for the Orange, the Albany Patroons have had a long and storied history here and high school hoops is always strongly supported.  And when the NCAA March Madness tournaments roll through Albany, forget about getting tickets- it sells out in hours.
But when it comes to the NBA, the passion level here is much lower.  Our area doesn't really have much of a history with the exception of a few pre-season NBA games here and there.  Out in western Upstate New York, things are a little different.   Buffalo once had an NBA team for most of the 70's until they moved way out west to San Diego, ultimately becoming the Clippers.  That may change for now, as COVID restrictions on the upcoming NBA season - slated to start in December - might force the 2019 NBA champions the Toronto Raptors to play their games elsewhere according to a report in NewYorkUpstate.com.
As a result, there's currently a very strong push by city officials to have the Raptors move their home games to Buffalo where the KeyBank Center would be their "home away from home," according to WKBW News. 
WKBW is reporting that Sen.Tim Kennedy sent a letter to the NBA Commissioner and Toronto Raptors President, pushing hard for Buffalo to host the Raptors if COVID-19 border restrictions are still in place before the 2020-21 NBA season.
According to the report, another city being considered is Kansas City, MO.
Enter your number to get our free mobile app
TACKLE THESE: Check Out the Best Uniforms In Each NFL Team's History
More From 103.9 The Breeze