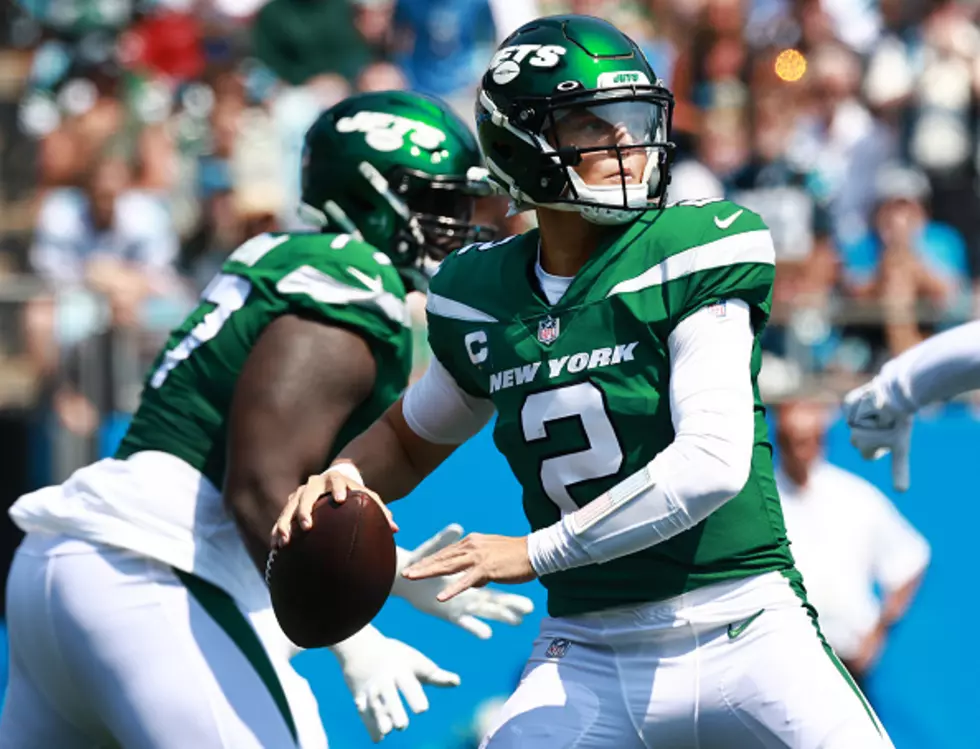 What Are The Reasons Behind The New York Jets 4-2 Start?
Getty Images
It really is an amazing time to be a fan of an NFL regional team of interest right now.  You have the New England Patriots at 3-3 with a backup quarterback in Bailey Zappe.  You have the Giants at 5-1 under Brian Daboll.  You have the Buffalo Bills at 5-1 who are arguably the best team in the NFL.  Then you have the New York Jets who are 4-2 and have won three straight games under head coach Robert Saleh.  Ever since he said they he is "keeping receipts" on the Michael Kay Show the team is 4-1 and have clearly backed their head coach.  They are playing complementary football as I discuss in my quick take from The Times Union:
The New York Jets have a three game winning streak largely because of their defense. You knew their defense, which was awful last season, would be improved, but not this much. The Jets defensive line owned the line of scrimmage Sunday against the Green Bay Packers. Defensive tackle Quinnen Williams turned in a dominant performance, sacking quarterback Aaron Rodgers two times, which was a big reason why the Jets stunned the Packers at Lambeau Field. The offense is better too, led by running back Breece Hall, but the Jets are 4-2 because of their defense which brings a big smile to the face of head coach Robert Saleh.
MJ and I talked about the Jets win Monday morning here on Big Board Sports.  We both agree that they are playing very good football and it is surprising to say the least.  Below is our full conversation on this.
Next up for the Jets is a road game against the Denver Broncos where they have a really good chance of improving to 5-2 overall through seven weeks.
The 10 New York Jets You Need To Know For 2022
Jets general manager, Joe Douglas is in his third season. Head coach Robert Saleh is about to embark on his second season in 2022. Their future employment in New York may depend on the performance of these 10 members of Gang Green in 2022.
10 New York Jets That Can Lead Gang Green To The Playoffs
Can the New York Jets return to the NFL playoffs for the first time in more than a dozen years? Can Zach Wilson be the quarterback that GM Joe Douglas dreamed he would be? Can Sauce Gardner and Jermaine Johnson turn the Jets defense into a contender? That answer to "can" they is yes. The answer to "will" they may be yes as well!
More From 103.9 The Breeze