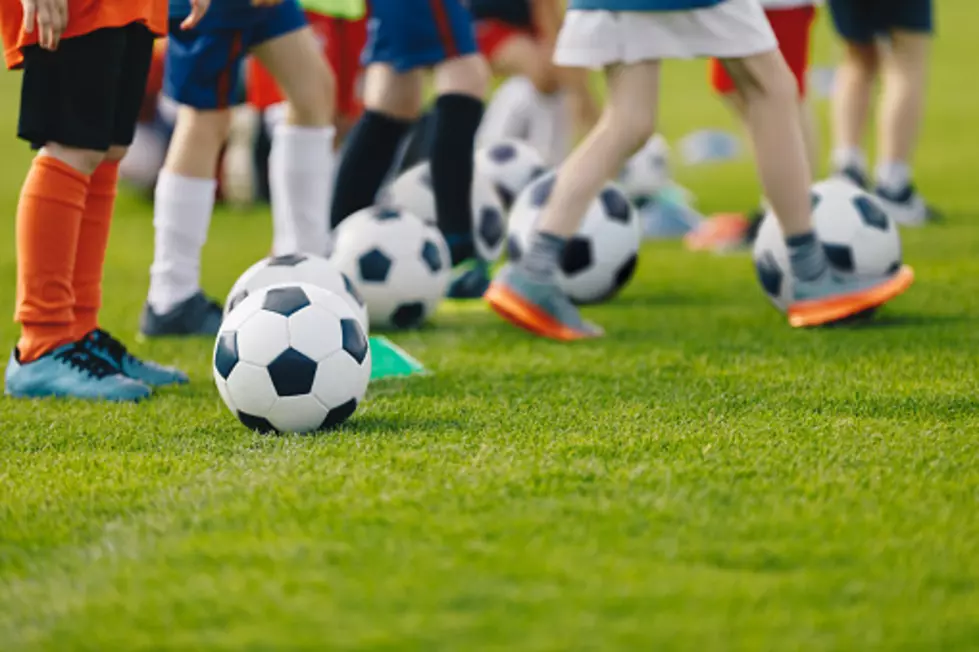 What Makes This Saratoga Boys Soccer Team So Good?
Getty Images/iStockphoto
It is one of my favorite times of the year when local high school sports are playing in sectionals all around the Capital Region.  One team right stands out in particular and that would be the Saratoga boys soccer team.  Head Coach Jeff Geller has them playing very well and closing on a sectional championship.  I have covered his team multiple times and they are very good and deep.  They have a bunch of guys that can step up at any given moment.  Coach preaches a team effort and that could not be more evident with this bunch.  They are also very highly ranked as I mention in my quick take from the Times Union:
The Saratoga Boys soccer team could lose, but someone is going to have to play its best game for that to happen. Saratoga is ranked in the Top 5 in the New York State polls, and after watching them play a few times this season, they are really good. Captain Ryan Farr leads the way, but head coach Jeff Geller has 18 seniors on the team and have plenty of depth. Shaker is also State ranked and more than capable, but the Blue Streaks are the team to beat heading into the Class AA Semifinals on Thursday against Guilderland a team they beat 3-1 in the regular season.
MJ and I cleared up our mistake of pronouncing head coach Jeff Geller, Jeff Gedder instead Tuesday morning here on Big Board Sports.  The Saratoga soccer community is awesome and it has been a lot of fun covering them so far this season.  Below is our conversation on this.
Saratoga has a real shot for a special finish this season and we'll see if they can win and advance on Thursday in sectionals.
How Do Capital Region High Schools Rank in the State of New York?
U.S. News has released their rankings of high schools in the United States, and when broken down by state, here is where Capital Region high schools rank.
The Ten Best High Schools for Athletes in the Capital Region
These are the ten high schools in the Capital Region with the highest-rated athletics programs, giving young athletes the best chance to reach the NCAA.
More From 103.9 The Breeze