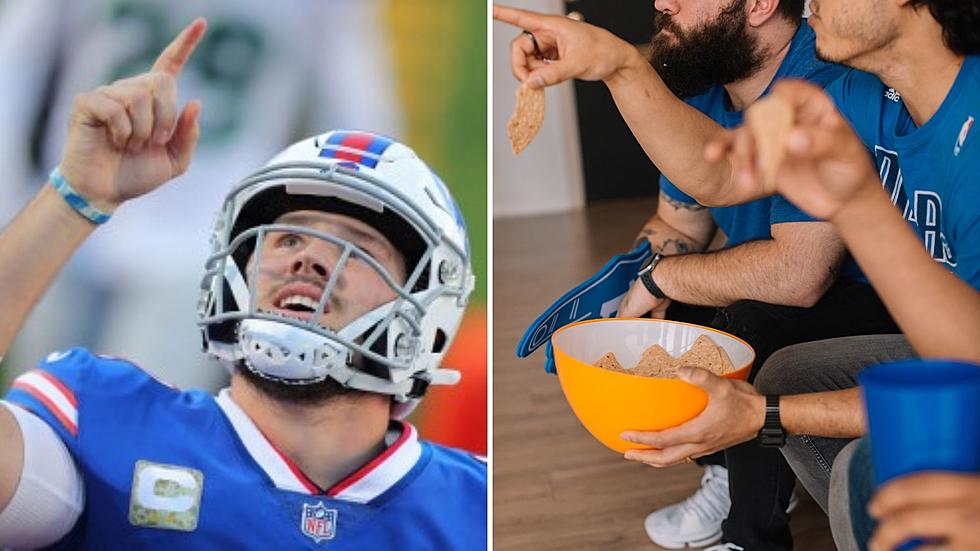 When Can New Yorkers Finally Bet Sports on an App? Reports Say Soon
Photo: Getty Images/Unsplash
We keep hearing that New Yorkers will be able to bet on sports using an App.  But when?
We've been hearing the commercials - heck I've even voiced some of the ads for the DraftKings Sportsbook App on WGNA, telling  New Yorkers to get ready, soon you will be able to legally bet on sports in New York using an app.   But when?
Here's what I've been able to find.
Right now as it stands, if a New Yorker wanted to legally place a sports bet, they'd have to find a casino with a sportsbook room that accepts wagers, as Rivers Casino does in Schenectady. Or, head to a place like Vegas.
The only issue some might have with the sportsbook at Rivers, is that you have to place to wager in-person, not in the luxury of your own home, or when you're out to dinner, or when you can sneak away to the bathroom - not that anyone would ever do that!
9 different sportsbook apps have been licensed for operation in New York.
According to LegalSportsReport.com, those 9 are Bally Bet, Bet MGM, Draftkings Sportsbook, Fanduel Sportsbook, Caesars Sportsbook, PointsBet, Rush Street Interactive, WynnBet, and Kambi.
The report also states that each of the individual sports betting sites could start accepting wagers as soon as they're ready, but there are a series of steps that need to be taken before they can do so.  But as far as New Yorkers are concerned, it appears as though things are happening a bit quicker than expected.
Most of what is being reported is that some sites may start taking action as soon as the NFL Playoffs get underway, which could be in less than a few weeks.  But the general consensus is that most of the sportsbooks, if not all of them, will be fully operable by the time the Super Bowl rolls around in early February.
No One Would Believe This is an Upstate Ballpark Where Legends Played
Heartwrenching Look at Beloved Capital Region Concert Venue Before Demolition
The Starlite Music Theater opened in 1957 and was a popular venue located in Latham. There were many acts that passed through the Starlite until 1997. It was a 3,000 seat theater in the round. In the 1980s I saw Belinda Carlisle of the Go Gos at the Starlite Music Theater. Kenny Rogers, The Monkees, Weird Al Yankovic, Jonny Cash, Run DMC, Diana Ross, and more graced the stage. The Starlite closed its doors in 1998 and laid dormant for years. Then in December of 2012, the Starlite was demolished. Here are pictures of the venue in the summer of 2012 before it was leveled.
More From 103.9 The Breeze