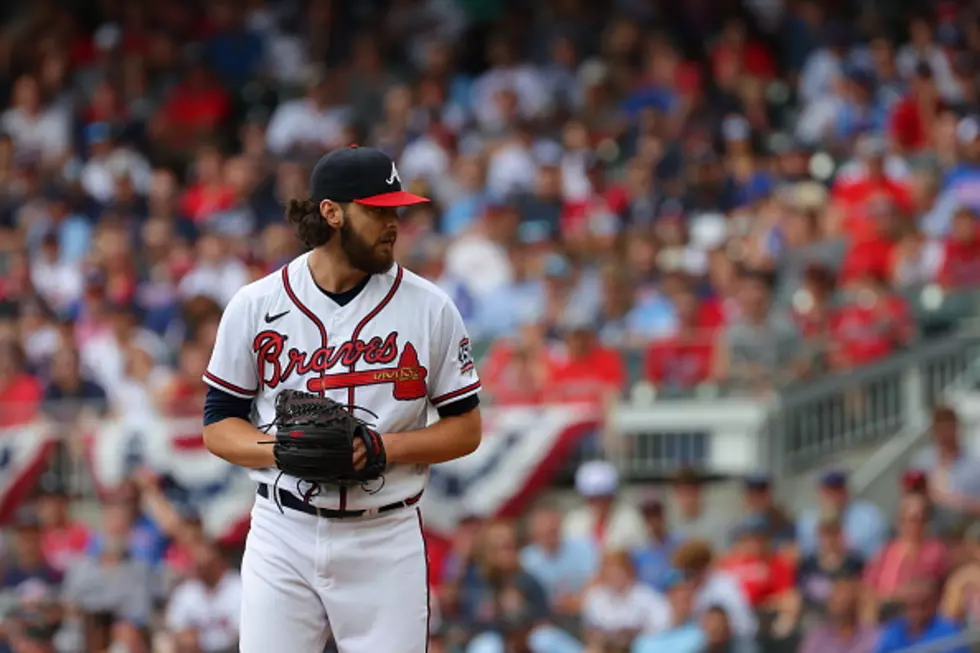 When Will Ian Anderson Be Back Pitching With The Atlanta Braves?
Getty Images
It is very unfortunate to hear the news coming out of Atlanta that Ian Anderson will most likely miss the remainder of the season with an oblique injury.  Now obviously Ian has struggled in 2022 especially with the walks.  He led the majors in walks before he was eventually sent down to the Triple A minor league affiliate for the Braves in Gwinnett.  I have faith that he will be back and better than ever with the Atlanta Braves next season because remember, he is only 24 years old.  Here is my quick take on this from The Times Union:
Ian Anderson's season is most likely over after he suffered an oblique injury with the Triple-A Gwinnett team, this news comes a year after he helped the Atlanta Braves win the World Series. Anderson will have an off-season to regroup, because we all know what he's capable of doing and so do the Braves. You have to remember the Shen grad was pitching in only his second full year of Major League Baseball, and what he accomplished right out of the gate was off the charts, especially in such a short period of time. Anderson is still very young and will have many more years of success in the MLB, despite a season that was not what he was hoping for.
MJ and I discussed Ian's injury earlier this morning right here on Big Board Sports.  Below is our full conversation on this.
I wish Ian nothing but the best and of course a speedy recovery so he can get back to his old and successful ways on the mound for the Atlanta Braves in the future.
The Moments That Have Defined Ian Anderson's Baseball Career
Capital Region Sports Fan Favorites Captured by Troy Artist Ian Anderson
More From 103.9 The Breeze