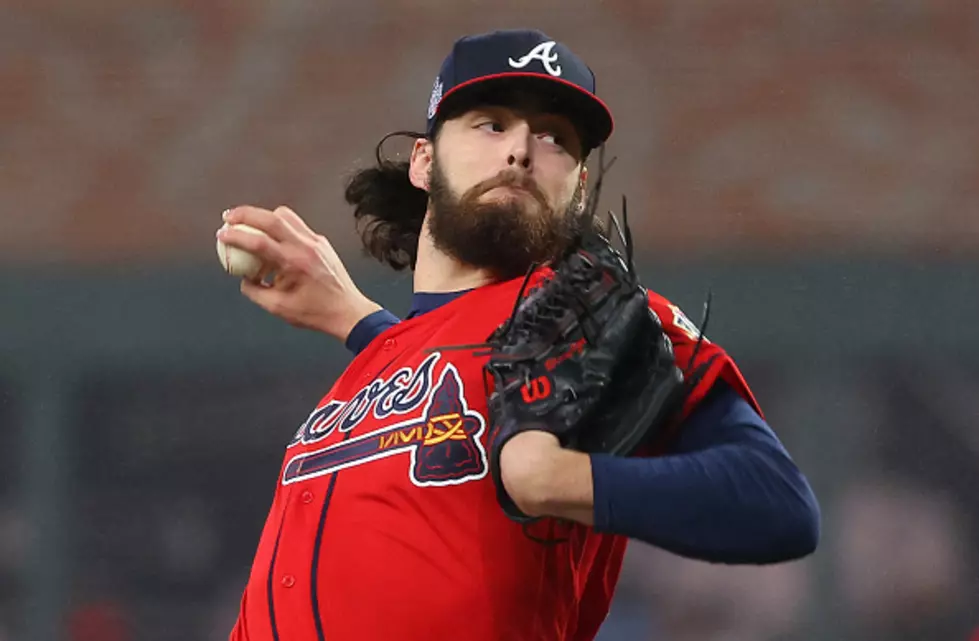 Which Local Pitcher Shut Down The New York Mets Yesterday?
Getty Images
We love to localize a national story right here on Big Board Sports.  So every time Ian Anderson takes the mound for the Atlanta Braves, we are all over it.  I juts think it's such an awesome and cool story to have a local guy from Clifton Park who pitched at Shen, who is now a successful starter for the Braves and has already won a World Series.  Ian pitched yesterday against the Mets and had a really solid start.  After a rough start, he has settled in nicely over his last few starts.  Here is my quick take from the Times Union:
Even when Ian Anderson didn't have his best stuff, he found a way to beat the Mets on Wednesday at Citi Field. The Shen grad didn't have the command he normally does and had too many walks, but his defense was stellar and Atlanta pushed across seven runs in the 6th inning and that was the difference. Too Ian's credit, he was able to grind through innings, and that's what really good pitchers do. Anderson will win a lot more games this season, but some wins will look better than others.
MJ and I discussed Ian Anderson's 5 and 1/3 innings of only given up one run performance from yesterday, earlier this morning.  Below is our full conversation on this.
I really think Ian will continue to have a strong season and put together several quality starts.  He has the talent it just becomes whether or not he has his command or not.  I am rooting for him along with the entire Capital Region.
Capital Region Sports Fan Favorites Captured by Troy Artist Ian Anderson
The Moments That Have Defined Ian Anderson's Baseball Career
More From 103.9 The Breeze