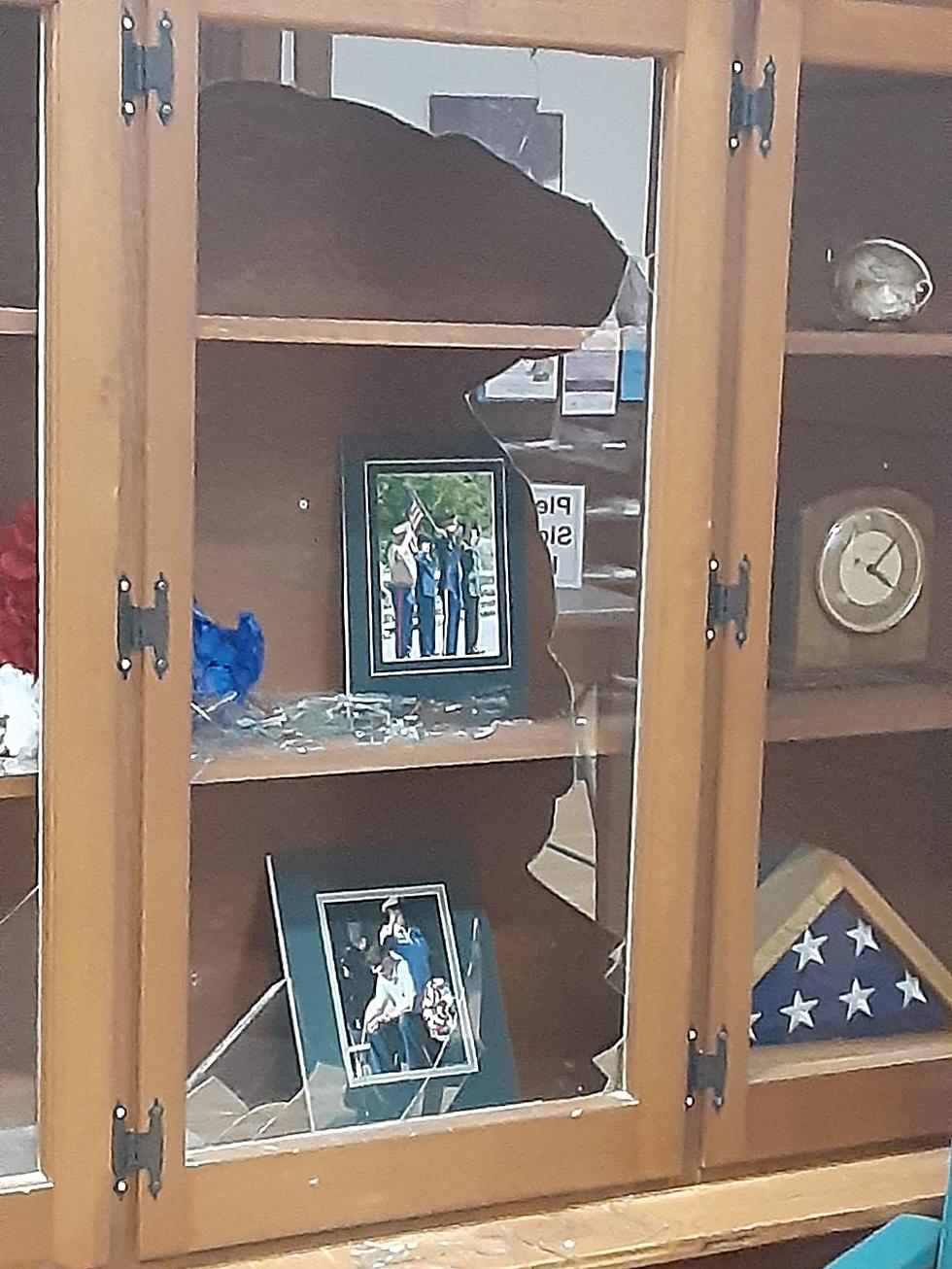 Who Did This? Vagrant in Saratoga County Stole a War Hero Medal and US Flags
Vandals break-in to the Town Hall in Hadley. Destroying a Veteran display case, taking Purple Hearts and American Flags.
Who would do this?  See what vandals did in a gallery below.
Who would do this?
That's what residents in Saratoga County want to know as it was reported that a local Town Hall was broken into and vandalized, the thief or thieves stealing American Flags and a Purple Heart Medal.
According to a Facebook post by Hadley Historian, the alleged incident that took place over the weekend happened inside Hadley Town Hall located in Saratoga County.
This was the message that appeared on their Facebook page:
Attention citizens

There has been a break in at the town hall. A window was broken, entry was made, damage has been done. A display case dedicated to deceased Veterans that was damaged. Personal and town items have been stolen.

ANY INFORMATION CONTACT NEW YORK STATE INVESTIGSTERS IN WILTON  -Hadley Historian Facebook
The unnamed author of the post believes that it was a "personal attack" on him as his father's medals were stolen, including a Purple Heart Medal - given out to US soldiers injured or killed during combat.
The display case inside Town Hall was a memorial honoring deceased military veterans.
Who Did This? War Medals and US Flags Stolen from Town Hall in Saratoga County
More From 103.9 The Breeze