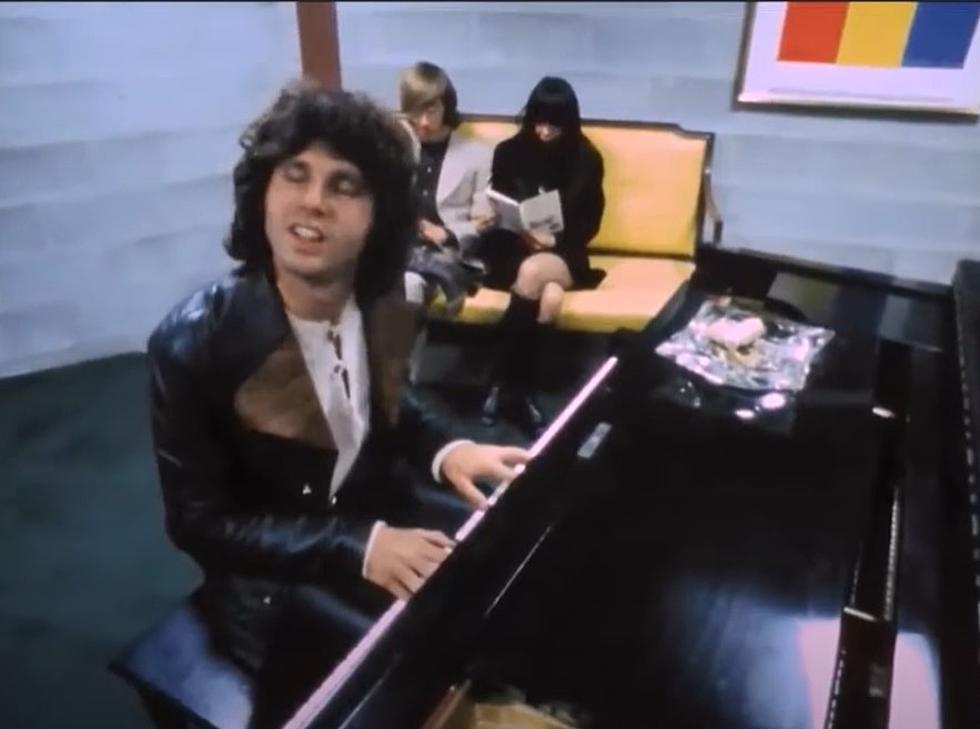 Who Remembers? Jim Morrison Trippin' with the Doors Backstage at SPAC 1968
YouTube/Hollywood Script Notes
The Doors were HUGE in 1968 and part of their history is documented at SPAC backstage before their European tour.
According to www.doorshistory.com, Jim and his Feast of Friends film crew get on a plane on September 1st to New York prior to the show.  This is The Doors final appearance before their big upcoming European Tour and, for more important documentative aspects, the last performance taped for Feast Of Friends. Jim Morrison swaggers out slow and serene and what appears to be an upcoming mellow Morrison evening until the band abruptly jumps into 'Back Door Man' to start an upbeat, fierce, and intense evening of driving music and electrifying vocals. Morrison comes out for a standing ovation after the show, bows, and then abruptly leaps into the audience where police and security move in freeing him and directing him back onto the stage. The crowd is livid and pleads for more - but The Doors must be on their way for tomorrow they fly off to London.
On the way to New York, however, The Doors stop at The Aerodome in Schenectady, NY where Jim sits in with an undetermined blues band for more than a few numbers and drinks!
Check out this amazing color footage with original audio shot backstage at the Saratoga Performing Arts Center on September 1st, 1968. Features Jim Morrison on piano reciting poetry later known as 'Ode To Friedrich Nietzsche'. Robby Krieger performs 'Arthritis Blues' and Ray Manzarek performs 'Dahomey Dance'. John Densmore, Dorothy Fujikawa, and Lynn Krieger are also there.
This video starts with Ray Manzarek on piano backstage at SPAC. Then Jim Morrison takes over and does an improvised poem pounding on the piano. You also see Robbie Kreiger in the background noodling around on his Gibson SG guitar.
Here's another video that mostly just features Jim Morrison in all his weirdness backstage at SPAC.
Celebrities You Might Run Into In Upstate New York...Because They Live Here
You Can Be George Clooney's Neighbor In This $4.9 Million Dollar NYC High-rise Apartment
Look Back at New York's Classic Rock Concerts - Summer 2021
Concerts returned in the Summer of 2021 and there were a ton of great Classic Rock shows to catch from Saratoga to Syracuse.
More From 103.9 The Breeze